It is easy to forget how important vaccines are when a disease is not in evidence. But when the threat is as close as it is now with COVID-19, everyone around the world is waiting hopefully for a vaccine that could protect us from it.
The growth of the anti-vaccine movement in many developed countries seems absurd, says Myriam Henkens, international medical coordinator for Médecins Sans Frontières (MSF), who points out that such views are rare among the communities where MSF works.
"When you see the disease, you will never forget to get vaccinated," she says. During immunisation campaigns in response to epidemics, it is common for people to walk for days at a time to get themselves or their children vaccinated.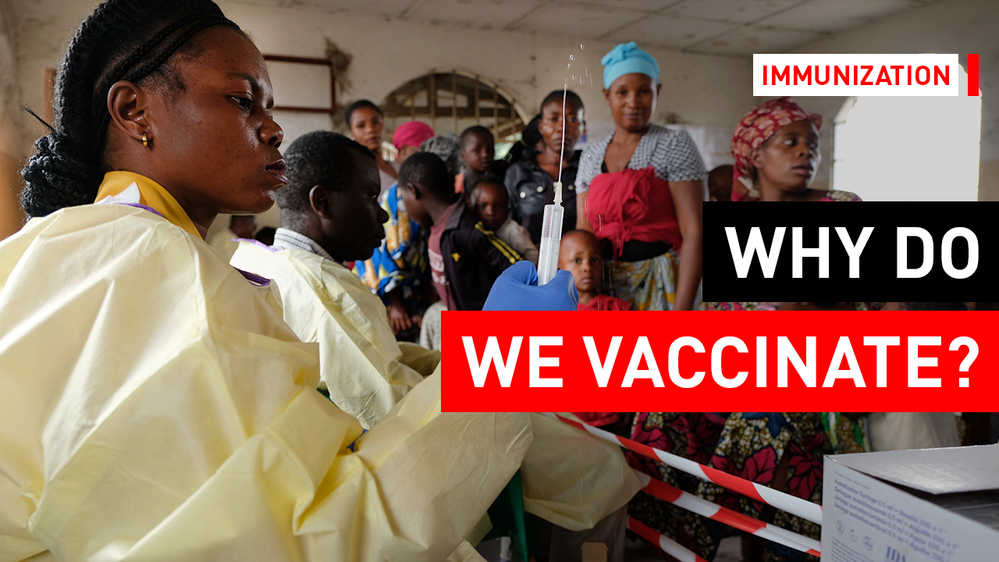 Vaccination as response to an outbreak
Vaccination can be an emergency response to curb the spread of a disease – as is the case right now with measles in Democratic Republic of Congo, where an epidemic has infected almost 300,000 people and killed more than 6,000 in just over a year.
It will be a similar situation if a vaccine to protect against COVID-19 is developed and made available while the current pandemic is still underway, allowing those people who are immunised to no longer run the risk of contracting and subsequently spreading the disease.
Vaccination to prevent – and even eradicate - disease
However, this is not the only function of vaccination campaigns. Vaccines can also be a way of eradicating a disease completely. In 1980, the World Health Organization (WHO) announced the eradication of smallpox worldwide, three years after the last natural case of the disease was registered.

It took a further two decades of worldwide effort to eliminate the disease completely from the map. Smallpox was the first and, so far, only human disease to be successfully eradicated to date. Thanks to this, future generations no longer need to be vaccinated against the disease, as there is no risk of being infected.
Although many diseases can now be prevented by vaccines, and some could even have been eradicated following the same smallpox model, MSF continues to witness patients dying from vaccine-preventable diseases on a daily basis. These are lives lost to measles, polio, cholera, pneumococcal pneumonia – mostly children's lives.
Even diphtheria, a disease that had already been eradicated in most of the world, to the point that almost no drugs were manufactured to combat it, has reappeared in countries such as Yemen due to the lack of routine vaccinations in the middle of a war.
Barriers that prevent vaccination
The collapse of public health systems due to conflict is one of the major reasons for epidemics breaking out. When routine vaccination programmes can no longer be guaranteed, diseases that were previously eradicated reappear – and this happens at a time when little or no medical care is available for the outbreak's victims.
But it is not just wars that impose barriers to routine vaccination. The lack of transport infrastructure and electricity supply can make it very difficult to carry out vaccination campaigns in remote locations.
Vaccines often need to be kept at low temperatures, which can be a challenge in many of the locations where we work. But still, in 2018 alone, our teams managed to vaccinate more than 1.4 million people against measles in response to outbreaks of the disease.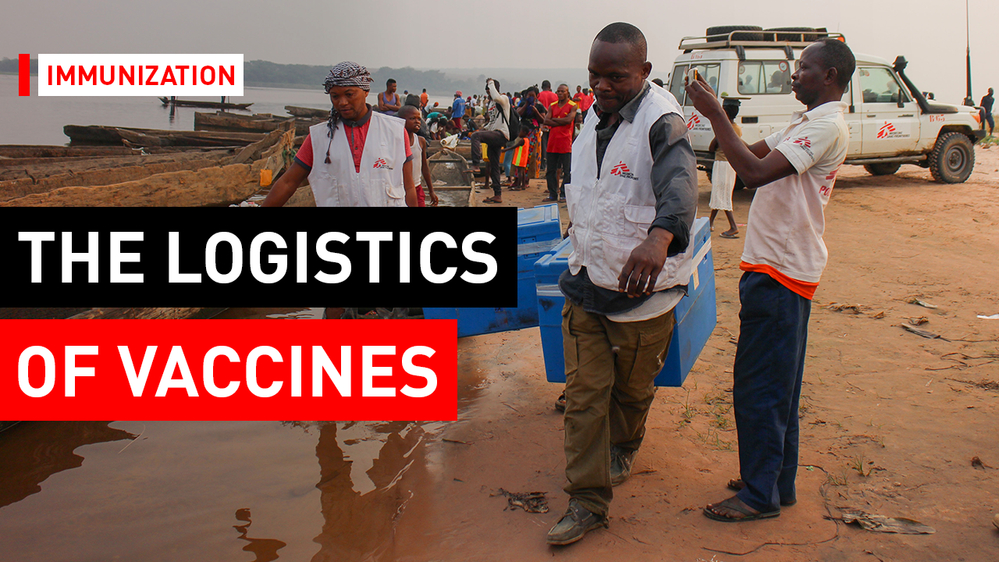 High vaccine prices result in deaths
There is another huge obstacle to people getting vaccinated: high prices. Pneumonia is the disease that kills most children in the world and yet it can be easily prevented with the pneumococcal conjugate vaccine. For years, this vaccine was inaccessible to millions of children who needed it.
In 2016, MSF's Access Campaign, which fights against barriers – such as patents – which prevent medicines from reaching those in need, delivered a petition with more than 400,000 signatures asking the two pharmaceutical companies which produce the vaccine to lower the price to US$9 per child for developing countries and humanitarian organisations.
When a third competing company started to produce the vaccine in December 2019, the potential was there for the price to drop even further, allowing more doses to be purchased. This is just one example of something that could be seen as a business game, but whose results are measured in thousands of lives that can either be lost or saved.
The world is now feeling the impact of a disease that threatens everyone and has forced us to take unprecedented measures. What will we do if a vaccine for COVID-19 is developed but comes on the market at prices so high that most people are prevented from benefiting from it?
How many elderly people, people with pre-existing medical conditions and health workers will lose their lives so that profits are not lost? How many of us will pay with our own lives or the lives of our loved ones?
The new coronavirus pandemic has already marked indelibly our personal history and world history. But an affordable vaccine could bring about an ending with fewer losses.