For people fleeing Guatemala, Honduras and El Salvador – the countries of the Northern Triangle of Central America (NTCA) – gang-related murders, kidnappings, extortion, and sexual violence are daily facts of life.
Central Americans fleeing violence often face more of the same along the migration route through Mexico. In 2017, MSF published a special report based on two years of research into the medical needs of refugees and migrants in the region.
Violence while on the move
The report, 'Forced to Flee from the Northern Triangle of Central America, a Neglected Humanitarian Crisis', examines medical data, patient surveys and testimonies gathered by MSF teams during two years of direct medical attention. The report illustrates the extreme level of violence experienced by people fleeing the NTCA, and the need for greater care and protection of people along the migration and refugee route.
patients surveyed reported attacks or threats as main reason for fleeing
patients surveyed were victims of violence while in transit through Mexico
women surveyed were sexually assaulted along the journey
Forced to Flee Central America's Northern Triangle: A neglected humanitarian crisis
pdf — 2.75 MB
Download
MSF's direct experience on the ground points to a broader humanitarian crisis in Central America. Despite the catastrophic conditions in the region, the US and Mexico generally treat people from the Northern Triangle as economic migrants, and have focused efforts on detention and deportation rather than on providing protection and support. MSF is calling on the US and Mexico to provide humane treatment to all refugees, asylum-seekers, and migrants and to stop deportations of vulnerable people back to a dangerous region.
In my country, killing is ordinary - it is as easy as killing an insect with your shoe
A Honduran man, who fled after refusing gang members' demand for protection money, and later shot three times
El Salvador
The cities of San Salvador, the capital, and Soyapango, to the capital's east, have some of the highest rates of violence in El Salvador. The majority of the population who reside in urban and marginal urban areas, dominated by gangs known as marras, live in constant fear of violence. This situation has caused many to leave their homes in search of a safer life elsewhere, like thousands of others across the Northern Triangle.
In 2018, MSF teams returned to El Salvador for the first time since providing aid in the wake of Hurricane Ida in 2009. MSF resumed operations starting with opening community health and mental health clinics, in places where access to health services has been affected by violence in neighbourhoods in San Salvador and Soyapango.

Recently in Soyapango, we partnered with Comandos Salvamento, an emergency medical service group in El Salvador, to reinforce the local ambulance service. Another MSF medical team has recently started working with other NGOs and national institutions in their shelters for displaced and returned people with protection needs in El Salvador.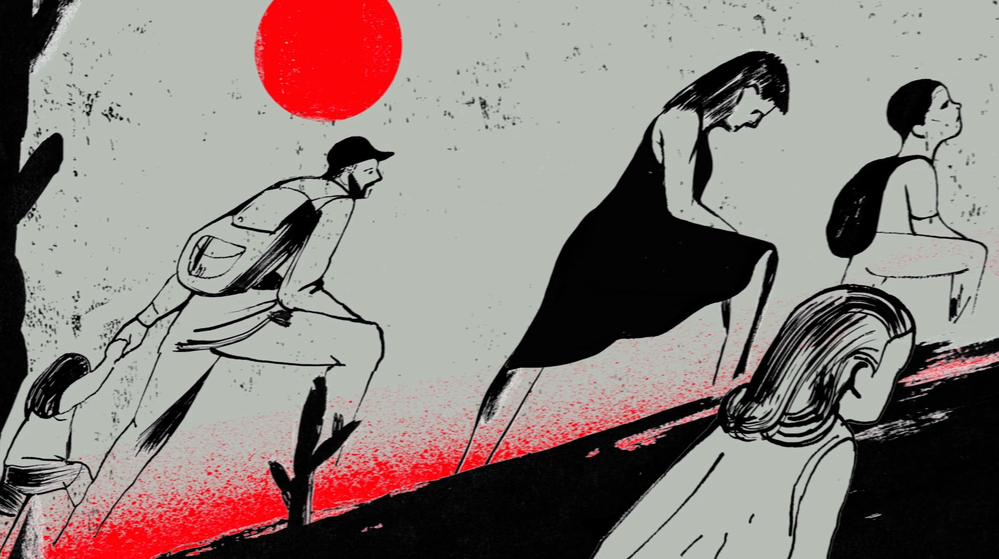 Honduras
One of the most violent countries in the world, many in Honduras are also seeking a better life and head north towards Mexico and the US.
The streets of major cities like Tegucigalpa, the capital, and San Pedro Sula are gripped by crime and conflict. Domestic and sexual violence are also widespread, with women and children bearing the brunt. Corruption, fear of retribution, and limited access to essential health services often leave victims with no protection and few choices but to leave home.
To address these issues, we launched our servicio prioritario, or priority service, to offer emergency medical and psychological care to victims of violence. In cooperation with the Honduran Ministry of Health, this free and confidential service has treated patients at two health centres and at Tegucigalpa's main hospital since 2011.
Nueva Capital, on the outskirts of Tegucigalpa, is one of the most dangerous settlements in the area. Most people here live in deep poverty, without even basic government services like water, sanitation, and electricity. An MSF team provides primary and mental healthcare to as many as 60,000 people from the region.
In Choloma, northwest of Tegucigalpa, near the industrial hub of San Pedro Sula and the border with Guatemala, crime is both endemic and rampant. As in Tegucigalpa, women and girls are often most at risk. Here, our teams offer provide maternal and mental healthcare at a Ministry of Health clinic.
MSF teams also started to provide mental healthcare services at the Deported Migrants Care Centre (Centro de Atención al Migrante Retornado – CAMRE) in San Pedro Sula.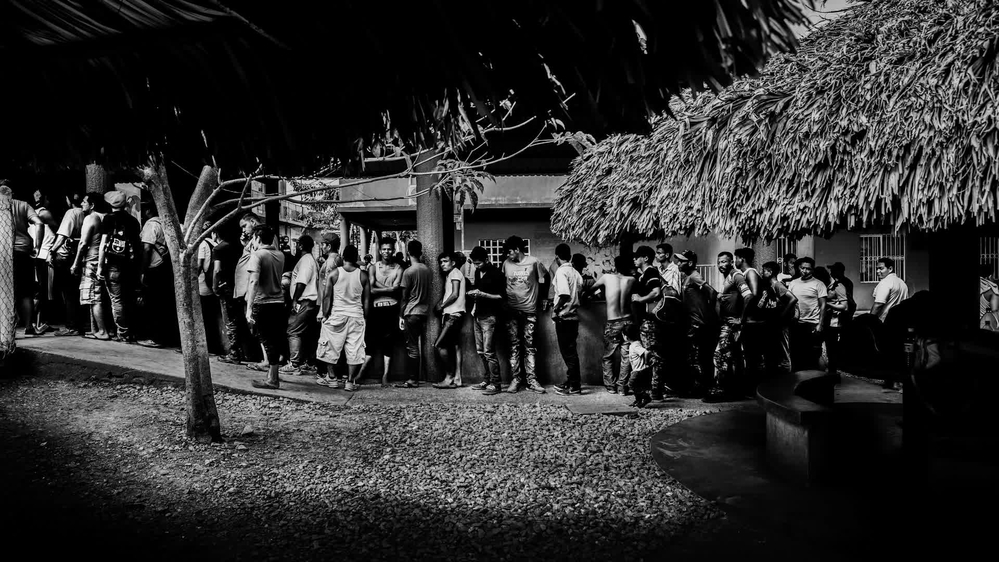 Mexico
Those who make their way through Honduras and Guatemala and into Mexico do not find any guarantee of safety.
It's in this context that MSF teams have been providing medical and mental health care to migrants and refugees along the migration routes through Mexico since 2012.

Many of our patients need medical and mental health support due to the extreme violence, threats, rape, or extortion or abuse suffered in their home countries. People also suffer from torture, kidnapping, and psychological abuse while they are on their journeys north, and once they reach Mexico. Treatment for women often includes medical and psychosocial care for victims of sexual violence. Teams provide primary care as well as treatment for acute and chronic diseases whenever possible.

In Mexico we work in several shelters all along the migrant route (locations vary depending on both the influx of people and the different roads they choose). We are currently present in (from south to north):
In Tenosique MSF teams are working in a shelter run by the Franciscan order, just at the border with Guatemala.
Working through a mobile clinic, a doctor, a nurse, a psychologist and a social worker assist migrants in a shelter and on the railroad in Coatzacoalcos. The town is known for being a transit point where travellers usually take a break before continuing their journey aboard the Beast, the freight train that connects the southern and northern borders of Mexico.

The brutal violence endured by many migrants and refugees in the NTCA triangle and along the migration route in Mexico, prompted us to open a Centre for Integral Attention in Mexico City in July 2017. MSF teams offer medical and mental health, and offer social work services at the centre, established to care for the most serious cases of victims of extreme violence, torture, and inhumane, cruel and degrading treatment.

Reynosa, a northern industrial city in Tamaulipas, right at the border with McAllen, Texas, is home to more than 600,000 people and has been affected by extreme levels of violence during the past decade. It is a common rest stop for many Central American migrants hoping to gain entry to the US, and is also one of the most violent cities in Mexico, convulsed by conflict between criminal cartels vying for territory. The presence of Mexican military police in the streets does little to ease the tension, which takes a heavy psychological toll on both permanent residents and migrants passing through. Here, MSF teams offer primary healthcare, mental healthcare and social work services to local people, and offers care to migrants and deportees at two shelters and at the Tamaulipas Institute for Migrants (ITM).

Matamoros is a northern city on the border with Brownsville, Texas. During every second monthDeportations are organised by the US-Mexican authorities to be done in even-numbered months (February, April, June, etc) to Reynosa and in odd-numbered months (January, March, May, etc) to Matamoros, in order not to exceed the reception capacities of both cities., the teams provide care for migrants and people who have been deported at two shelters.

MSF has two points of assistance for migrants in Nuevo Laredo, Tamaulipas (one of the border crossings to the United States), where our teams provide medical care, psychological care, and social work services with a special focus on victims of violence.

We have recently opened our own centre in Mexicali to provide assistance, including medical and psychological care, to migrants, refugees and newly deported people.

MSF teams have also provided assistance in Tijuana and in Piedras Negras to migrants walking through Mexico in two different caravans.