The vast majority of people attempting the Mediterranean crossing pass through Libya, where they are exposed to horrific levels of violence, including kidnapping, torture and extortion.
People in Libya are also often detained in detention centres, usually in horrendous conditions - and those in detention in Tripoli have been trapped in the ongoing conflict in the city, with some centres having been caught in airstrikes, with people unable to escape, and then killed or injured.
European attempts to stem migration by strengthening national borders and bolstering detention facilities outside its borders are pushing people into smugglers hands to get them past checkpoints, across borders, through fences, out of prisons and ultimately onto boats on the Mediterranean Sea.
For those people who do make it to Europe, the challenges - and dangers faced - start again once onshore. A lack of shelter, being forced to live in unhygienic conditions or in adverse weather, treacherous border crossings, hostile authorities - in these circumstances, people become sick, injured, or struggle with mental health issues.
Instead of confronting the vicious cycle that their own policies are creating, politicians have hidden behind unfounded accusations towards NGOs and individuals who attempt to help people in dire straits.
MSF and search and rescue
Between May 2015 and March 2021, we provided search and rescue operations with boats in the Central Mediterranean Sea. For seven months, between December 2018 and July 2019, we had no search and rescue activities when we were forced to terminate search and rescue activities on the boat Aquarius, which we operated in partnership with SOS MEDITERRANEE.

We returned to sea in July 2019, with SOS MEDITERRANEE, with the boat Ocean Viking, and then on the Sea-Watch 4, operated by Sea-Watch. However, the Sea-Watch 4 was blocked in September 2020 from leaving port by Italian authorities, a detainment which lasted six months. Our agreement with Sea-Watch has now come to an end, but we continue to advocate greater search and rescue capacities in the Central Mediterranean Sea.
During our Search and Rescue operations, MSF has been shot at by the European-funded Libyan coast guard and repeatedly accused of collusion with traffickers.
There is currently very little dedicated search and rescue in the Central Mediterranean, but people are still trying to flee Libya. From January to the end of September 2020, over 23,000 people arrived in Italy, having made the journey; just over 7,200 had made it during the same period in 2019.<a href="https://www.interno.gov.it/sites/default/files/2020-09/cruscotto_statistico_giornaliero_28-09-2020.pdf">Italian Ministry of the Interior, Dipartimento della Pubblica sicurezza</a>

These numbers don't count the number of people who die or go missing in the attempt – over 430 in the first nine months of 2020,<a href="https://missingmigrants.iom.int/region/mediterranean?migrant_route%5B%5D=1376">International Organization for Migration, Missing Migrants project</a> an average of over 10 people a week – or who are intercepted and returned to Libya. Despite that Libya is not a place of safety, in 2020, over 8,200 people have been returned to Libya as of the end of September 2020.<a href="https://missingmigrants.iom.int/region/mediterranean?migrant_route%5B%5D=1376">International Organization for Migration, Missing Migrants project</a>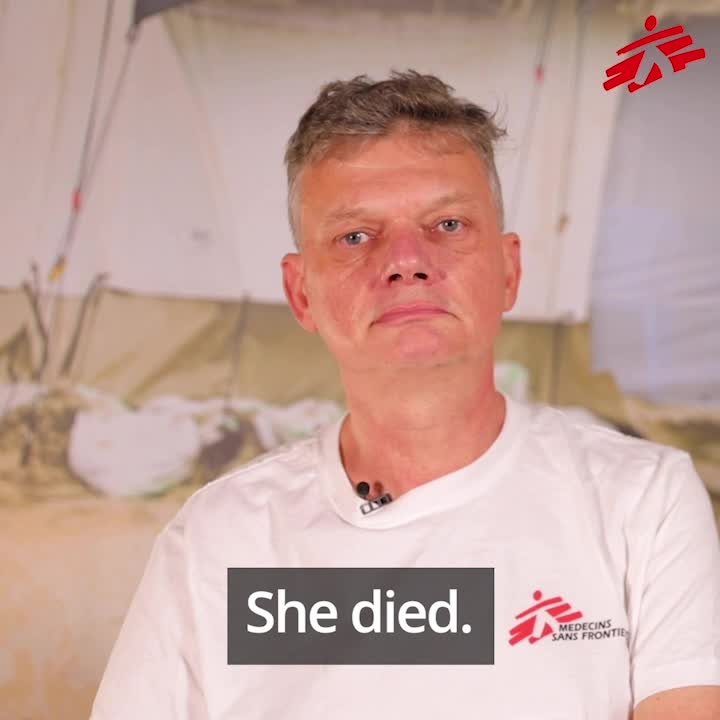 When we're able to, we work in search and rescue because it is a duty, fuelled by the humanitarian need to prevent people from drowning while they seek safety from Libya.
Migrants, refugees, and asylum seekers in Libya face high levels of violence, extortion, and arbitrary detention with serious consequences to their physical and mental health. For these reasons, among others, returning people rescued at sea to Libya is a clear breach of international maritime, refugee, and humanitarian law.
Oct 2013
A boat carrying migrants and refugees shipwrecks off Lampedusa, Italy, with the loss of at least 360 people
May 2016
MSF joins operations on board the Aquarius with SOS MEDITERRANEE
Nov 2016
Operations on the Dignity I and the Bourbon Argos end
Mar 2017
MSF launches the Prudence
Jun 2018
The Libyan Joint Rescue Coordination Centre is created and Tripoli's SAR zone is extended to 80 nautical miles
Aug 2018
Gibraltar strips the Aquarius of its flag and registration. It gets a new flag from Panama
Mar 2019
The EU suspends Operation Sophia patrols
Aug 2019
After being stranded at sea for 2 weeks with 356 people on board, Ocean Viking is finally offered a port of safety
Feb 2020
Ocean Viking is arbitrarily detained by Italian authorities over COVID-19 fears
Apr 2020
Amidst the COVID-19 pandemic, MSF and SOS MEDITERRANNEE end their partnership over disagreement on strategy
Aug 2020
MSF and Sea-Watch announce collaboration to save lives at sea
Sep 2020
Sea-Watch 4 is allocated a port of safety 11 days after first rescue
Sep 2020
Following an 11-hour inspection by Italian port authorities, Sea-Watch 4 is detained in the port of Palermo, Sicily, Italy
Feb 2021
while the Sea-Watch 4 is still detained in port, MSF's agreement with Sea-Watch comes to an end, along with our work on Sea-Watch 4.
Criminalisation of lifesaving search and rescue
Since 2018, our search and rescue operations had encountered ever-larger obstacles, in an increasingly hostile environment, amid intense political pressure. In June 2018, Italian and Maltese authorities denied the Aquarius a safe port to disembark 629 people on board; from this point, Italian ports were effectively closed to NGO search and rescue vessels.

In both August and September the same year, the Aquarius was stripped of its flag and registration by the Gibraltar and Panama Maritime Authorities, respectively, after coming under political pressure.
Hostile attacks on Aquarius continued in November 2018, when the Italian judiciary requested the seizure of Aquarius due to spurious claims of waste mismanagement. Without a flag and registration, Aquarius was unable to continue its lifesaving mission and in December 2018, it was forced to terminate its search and rescue activities.
In 2019, the situation – both in Libya and politically in Europe – deteriorated.

Tripoli plunged into conflict, where detention centres have been surrounded by fighting and hit by airstrikes. In 2021, conflict continues in Libya, and the coronavirus COVID-19 pandemic has worsened the situation. People are still desperately trying to flee.

In Europe, standoffs over rescued people have continued; in the space of 12 months, up to July 2019, there were 21 rescue stand-offs, affecting over 2,600 vulnerable men, women and children. Ad-hoc allocation of ports of safety, with often long delays before requests for a safe port are granted, continue today.

In 2020, amidst the COVID-19 pandemic, authorities in Italy would find flimsy excuses to detain search and rescue vessels, leaving almost no search and rescue capacity in the central Mediterranean and endangering lives. In September 2020, the Sea-Watch 4 was detained and impounded by Italian authorities for a period of six months, at a moment when six other search and rescue vessels were likewise detained.
Our ships
Over the past five years, we have operated, or been partners on, seven ships:
Phoenix, in partnership with Migrant Offshore Aid Station (MOAS);
Dignity I;
Bourbon Argos;
Prudence;
Aquarius, in partnership with SOS MEDITERRANEE;
Ocean Viking, in partnership with SOS MEDITERRANEE; and
Sea-Watch 4, in partnership with Sea-Watch.
Medical care
Our medical teams on board treat violence-related injuries resulting from time in detention, torture and other ill-treatment, including sexual violence.
Women, especially pregnant women, receive dedicated care thanks to the presence of a midwife. Our midwives have assisted the delivery of several babies onboard our boats.
We also provide care to people with skin diseases, dehydration, hypothermia, scabies and serious injuries such as chemical burns caused by fuel mixing with sea water during the crossing. Psychological first aid is provided by trained cultural mediators.
During these consultations our teams often hear horrific stories; many of the people we rescue are victims of torture and other forms of ill-treatment.
What is MSF doing on land?
Once on land, people arriving in Europe discover the dangerous border crossings, are often beaten by authorities, and are forced to live in atrocious conditions, usually outdoors - including during winter.
In one migrant camp in Italy, a quarter of respondents to a survey said there was poor hygiene conditions in the camp. In a nearby settlement, more than one in ten said there was a lack of drinking water.
I'm sleeping under the bridge with other people. I have no money and no way of communicating with my family. I'm really tired. Nobody takes care of us, nobody asks me how I'm feeling or how I'm living.
Migrant living in Roja River settlement, northern Italy
In Belgium, Bosnia-Herzegovina, France, Greece, Germany, Italy, Serbia and Sweden our teams have provided or are providing a range of services including medical and psychological support.
We also provide shelter, water, sanitation and essential relief items at reception centres, informal settlements and transit camps.
Support centres
Our teams in France identify young people, who have usually undertaken the journey unaccompanied, and offer them support through a day centre for minors in Paris. Teams there provide respite, medical care and administrative assistance through the drop-in day centre.
MSF also ran specialised centres to respond to the needs of survivors of torture in Athens, Greece, most of whom came across the seas seeking safety and protection in Europe.