Around 17 million people live in areas affected by violence resulting from the conflict between non-state armed groups and military forces in the Lake Chad region.
After several years of violence in northeast Nigeria, in 2014 the conflict between military forces and non-state armed groups in the region expanded into Cameroon, Chad and Niger.
So far, the states involved have focused on security and a strategy of military containment to fight against the armed groups. They have barely addressed the humanitarian consequences of the crisis, although the armed conflict across the region has had direct consequences on people subjected to indiscriminate violence at the hands of all warring parties and forced displacement.
Food production and distribution has been seriously disrupted and people's health and living conditions affected, including widespread psychological trauma.
What's the situation today?
Across Nigeria, Cameroon, Chad and Niger, violence has uprooted more than 2.3 million people from their homes. Some 1.7 million people are internally displaced within Nigeria, while hundreds of thousands of internally displaced people (IDPs) and refugees can be found in Cameroon, Niger and Chad.<a href="https://www.humanitarianresponse.info/en/operations/nigeria/infographic/nigeria-humanitarian-dashboard-june-2019">OCHA data</a>
Many of the displaced have found refuge in host communities, putting a heavy strain on people in a region already suffering from poverty, extreme vulnerability, food insecurity, recurrent disease outbreaks and almost non-existent healthcare systems.
According to OCHA, more than 17 million people across the region are facing a complex crisis driven by extreme poverty, climate change and conflict, of whom more than 10 million people need life-saving protection and humanitarian help.<a href="https://reliefweb.int/topics/lake-chad-basin-crisiscrise-du-bassin-du-lac-tchad">ReliefWeb</a>
A significant increase in the number of security incidents and attacks, as well as military operations against armed groups, has led to the further displacement of people across the four countries of the Lake Chad Basin.
Attacks targeting civilian locations in Nigeria, including sites for displaced people, increased significantly in 2017, putting more pressure on the population. The attack on Rann town on 1 March 2018 led humanitarian organisations, including MSF, to temporarily suspend activities and evacuate their teams. Several thousand people fled Rann following another violent attack on the town in January 2019, seeking safety over the border in Bodo, Cameroon.
The provision of aid remains stretched, due to security and access issues. Some camps for displaced people in Nigeria's Borno state still lack basics such as food, clean drinking water, shelter and sanitation. People's needs are particularly acute in isolated enclaves outside the state capital, Maiduguri.
The rainy season complicates things further, with a rise in malaria and other epidemics such as cholera and hepatitis E, and the provision of humanitarian aid in remote locations hampered by the waterlogged roads.
People from across Borno state, as well as refugees from neighbouring Cameroon, continue to arrive – not always by choice – in towns controlled by the military. They have limited freedom to move outside these areas and are dependent on humanitarian assistance to survive. In some areas, people have been stranded for over two years, with little prospect of returning home.
In Cameroon, Chad and Niger, the ongoing presence of armed groups threatens the livelihoods of both the local populations and people displaced in the area. The majority of displaced people have found refuge in communities already facing challenges, putting more pressure on scarce local resources and overstretched infrastructure. Due to the ongoing insecurity, families are frequently forced to look for new places to live, making them even more dependent on humanitarian assistance.
In Niger, more than 60 per cent of the displaced and refugee populations living in and around Diffa have settled in informal sites where living conditions are harsh and where the needs for proper shelter, clean water, food, sanitation and healthcare are insufficiently met. A ban on various economic activities and restrictions on people's movements further hamper the ability of locals, displaced people and refugees to be self-sufficient.
In Cameroon, the security situation remains very volatile. The Far North region of Cameroon is frequently affected by attacks and suicide bombings. We have scaled up our emergency surgical activities in response.
In the area bordering Nigeria, health facilities lack staff and medical supplies and many have been abandoned altogether.
Chad's Lac region, one of the poorest areas in the country, hosts thousands of Nigerian refugees and internally displaced people. After a peak in 2015 and 2016, the humanitarian emergency is slowly receding, and relative calm has been restored.
What are we doing in the region?
Our teams are providing medical care to vulnerable groups – both displaced people and host communities – across three of the four countries of the Lake Chad Basin.
In Chad, living conditions for IDPs have significantly improved, people are progressively returning to their villages of origin, and development programmes have been put in place by NGOS and humanitarian agencies. We therefore decided to withdraw our teams from Chad's Lac region in 2018.
Women and children are the most vulnerable, so our activities focus on maternal and child health. Our teams also respond to outbreaks of disease, and provide medical care and mental health support to victims of violence.
Malnutrition
We've had a small team based in Maiduguri, in Nigeria's Borno state, since 2014, treating malnutrition, providing maternal health services and responding to outbreaks of cholera and measles.
Epidemiological surveys conducted in informal settlements in the city revealed evidence of extreme malnutrition and mortality during the first nine months of 2016, affecting children in particular.
In June 2016, we also observed extremely high levels of malnutrition and mortality in Bama, Borno state's second largest town, and raised the alarm about the humanitarian needs in Borno state, which led to a large deployment of aid to the area.
While the nutritional situation has generally stabilised today in Maiduguri, vulnerable pockets still remain, here and elsewhere in Borno state. Access to adequate nutrition is more precarious in isolated enclaves such as Pulka, Gwoza, Banki, Bama, Dikwa, Rann and Ngala, as people are unable to farm or fish, and their freedom of movement is restricted, making them heavily dependent on humanitarian assistance.
We run nutritional programmes in enclaves such as Pulka and Gwoza, and a 100-bed inpatient therapeutic feeding centre in Fori, a southern ward of Maiduguri, which aims to serve as a referral point for severe acute malnutrition cases in Maiduguri.
Our teams in northeast Nigeria treated 15,700 children for malnutrition in 2018.
In Cameroon, more than 1.5 million people (or one in three) are 'food insecure' to the point of crisis or emergency. The situation in the departments of Logone and Chari, in the far north of the country, is particularly alarming: 10.9 per cent of children suffer from global acute malnutrition and 2 per cent from severe acute malnutrition. In 2018, we admitted 3,530 children to our inpatient therapeutic feeding programmes in Cameroon.
In Niger, our teams in Zinder region focus on treating children under five for severe acute malnutrition and common childhood diseases. In 2018, we admitted more than 22,000 under-fives to the paediatric unit in Magaria – twice as many as in previous years. We also conducted 127,500 outpatient consultations for children under five and treated 20,900 children in our outpatient feeding programme, almost half of them between August and October.
Malnutrition is endemic in the Sahel strip, which runs across the middle of Chad, and in 2018 it was exacerbated by a number of factors, including particularly severe seasonal food insecurity, a general lack of purchasing power, and a deepening economic crisis. We opened an emergency nutrition programme in the capital, N'Djamena, in July 2018, where our teams treated over 1,000 children aged under five for severe acute malnutrition and associated medical complications. We set up an additional six outpatient feeding centres in health centres around the city.
Paediatrics and maternal health
We provide emergency paediatric care, mental health support and nutritional programmes for malnourished children at permanent health facilities in Rann, Ngala, Pulka and Gwoza and Monguno in Borno state, Nigeria.
Besides providing reproductive healthcare and treating victims of sexual and gender-based violence, we also offer primary and secondary healthcare, as well as emergency surgery for the whole population in Pulka and Gwoza.
In the Far North region of Cameroon, we have been providing specialist nutritional and paediatric care at Mora district hospital since August 2015.
In Chad, we supported the Ministry of Health in the paediatric, nutrition and maternity wards of the regional hospital in Bol from November 2015 to June 2018, when we gradually started handing over our activities to local health authorities.
In Niger, we support the mother and child health centre in Diffa and Mainé-Soroa district hospital, and have set up community "listening spaces" in villages around Diffa, in order to provide advice and medical assistance on sexual and reproductive health issues. This is just one example of the community approach we take throughout the region, using mobile clinics and involving the community as much as possible.
We also conduct malaria prevention activities in the Lake Chad region, including seasonal malaria chemoprevention.
Responding to disease outbreaks
Outbreaks of disease are a major concern, as sites are overcrowded, shelters are inadequate, and the water and sanitation infrastructure is insufficient for the large numbers of people living in the sites.
In Niger, a hepatitis E outbreak was declared by the Ministry of Health in April 2017. In response, we helped to train health staff and community workers in the Diffa area and support communities, health centres and hospitals with the early detection of cases, referrals to health facilities and case management.
The onset of the rainy season poses higher risks of outbreaks such as cholera and malaria.
Cholera is indeed endemic to this region, especially to the Lake Chad Basin, where poverty and displacement of people due to insecurity worsen the situation. In such contexts, a multifaceted approach is key to prevent and control any outbreak at a local and regional level – including, in particular, epidemiology.
In 2018, several cholera outbreaks were declared in West and Central Africa. Cameroon, Niger and Nigeria were particularly affected, with more than 45,000 cases and more than 900 deaths registered across these three countries. MSF supported the local health authorities to provide care for more than 30,000 patients and to vaccinate more than 550,000 people.
The water and sanitation infrastructure must be strengthened in order to increase access to safe drinking water to prevent spread of water-borne diseases. This includes the construction of waste management sites, the construction or rehabilitation of latrines and the chlorination of water points.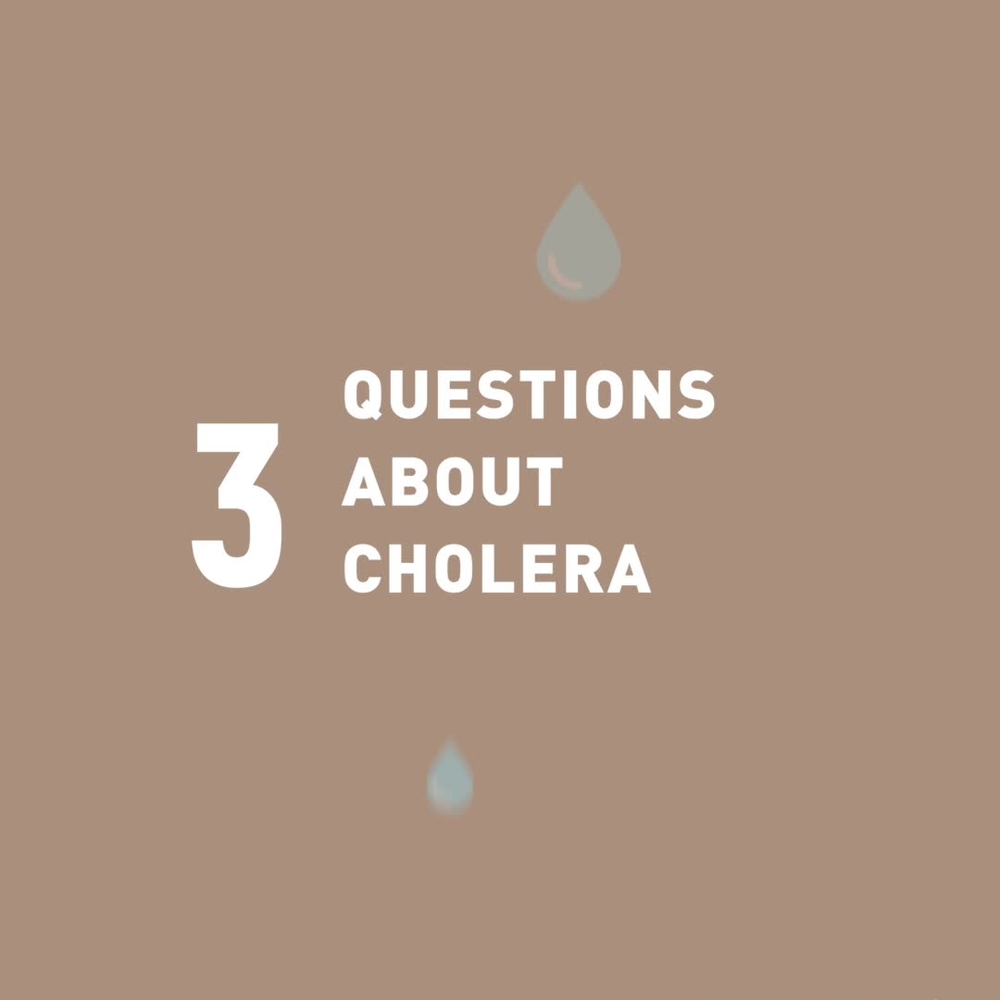 Mental healthcare
Mental healthcare is an increasingly significant part of MSF's work in the Lake Chad region, given the psychological suffering of the host, refugee and internally displaced populations.
In Niger in 2018, we introduced a new community approach, with mental health agents at the IDP sites, schools, water points, etc. in order to reinforce the identification of people in need of psychological support.
Our teams conducted almost 13,000 individual consultations across the Diffa region in 2018, and by the end of the year over 30 per cent of patients were children aged under 14.
In Chad, psychological support has been offered at all our mobile clinics, where staff reported that deep psychological traumas were quite common. This prompted the launch of a specific mental health programme to provide psychological consultations and follow-up.
We also provide mental healthcare in the Far North region of Cameroon and in northeast Nigeria.
Emergency care following attacks
In Cameroon in particular, we provide emergency care to victims wounded in violent attacks. In Mora, we are working in the local district hospital and have established a special ambulance service to transfer severely injured patients who require lifesaving surgery to the hospital in Maroua.
We continue to provide support to local health authorities to help respond to mass casualties following violence, by means of an emergency response plan implemented with all relevant medical providers in the area and by training local medical staff in how to manage influxes of wounded.
In northeast Nigeria, we run emergency rooms in Maiduguri, Damaturu, Gwoza and Pulka.
Surgical resources are very scarce in the overall region, and particularly in the enclave of Borno state, Nigeria. This is a particularly an issue for pregnant women in urgent need of caesarean sections, and for wounded patients who need urgent referrals after being stabilised, which is not always possible.