Noura approached MSF for support following the arrest of one of her sons by Israeli forces. She had another son who had already been arrested and was eventually released from prison. She started to feel hopeless about the future and was preoccupied with worry for herself and her children.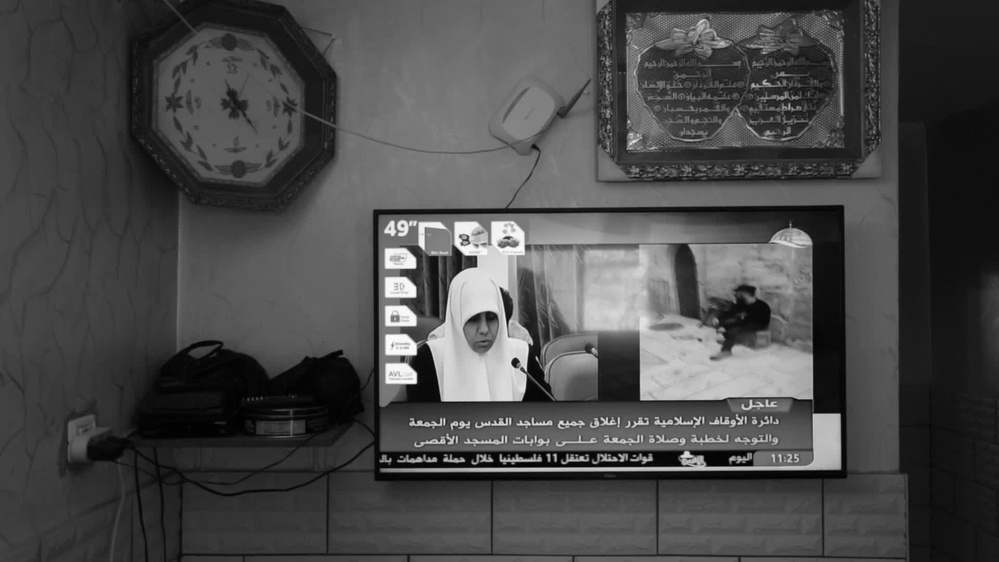 My name is Noura and I live in Al Fawwar refugee camp. I am 46 years old and I have five sons and five daughters. Many awful things happen here on a daily basis. We wish our dreadful situation would be replaced by a better one, so we can live like normal people in countries that have security and stability. We want to provide our children with a beautiful, happy life like we never had.
I have lived in Hebron for 18 years. My two youngest sons have been arrested five times. I think Mohammad was just a week into his tenth grade at school when it happened. We suddenly heard someone pounding on the door. I didn't suspect it would have anything to do with him, he was so young. We were used to soldiers coming into our house, even from the time I got married. We were used to them coming inside the house, searching everything. But this was the first time they arrested one of my children.
When I saw them taking him away, I didn't feel that he was being arrested. I felt that he was being killed. I imagined someone would come in the morning and say they had found his corpse on the mountain.
They took one of my children, and then they came back and took another. The last time they were imprisoned, both of them were together. Sometimes they take them both at the same time, sometimes they take one and leave the other.
I have developed an obsession that they are coming for me every day.
Noura, Al Fawwar refugee camp, Palestine
A mother always cares for everyone. Imagine if your son had left the house and was a little late returning, you'd be worried. Now, imagine living with that fear each day, that one of your children will be taken away from you.
I cannot sleep anymore. I am wrecked with worry. I always have a feeling that between the hours of 1am and 4am they will come. The sound of their footsteps overshadows the beating of my heart. I have developed an obsession that they are coming for me every day. Even if a breeze slightly moves the door, I expect them to be there. I cry all the time.
I am addicted to the news but not just any news. I follow events at home and in Syria, events in war-torn places, places where people are going through experiences like mine. Where there is displacement, where there is exile, I follow this news.
I am not crying for my sons, but for all children. I don't want anyone to grow up and experience the same things my sons did.