Our teams are witnessing an increase in the mortality of malnourished children in Masisi, an isolated area of North Kivu in the Democratic Republic of Congo, where pervasive violence is restricting people's access to healthcare.
In the last two months, the mortality rate in the healthcare facilities supported by MSF has risen from 6.4 per cent to 8 per cent.
People paralysed by fear
"Insecurity is putting a stop to rural activities and causing families to flee for safety," said Ahmosi Twengererwe Bembeleza, mobile clinic nurse supervisor. "When people lose their land and belongings they often also lose the ability to feed their children."
"Too often people avoid the journey to a health centre because of the fear of being robbed or attacked," Bembeleza continued. "As a result, more malnourished children come to our therapeutic feeding centres at an advanced stage of malnutrition. And when their situation is too critical, even our best care is not enough."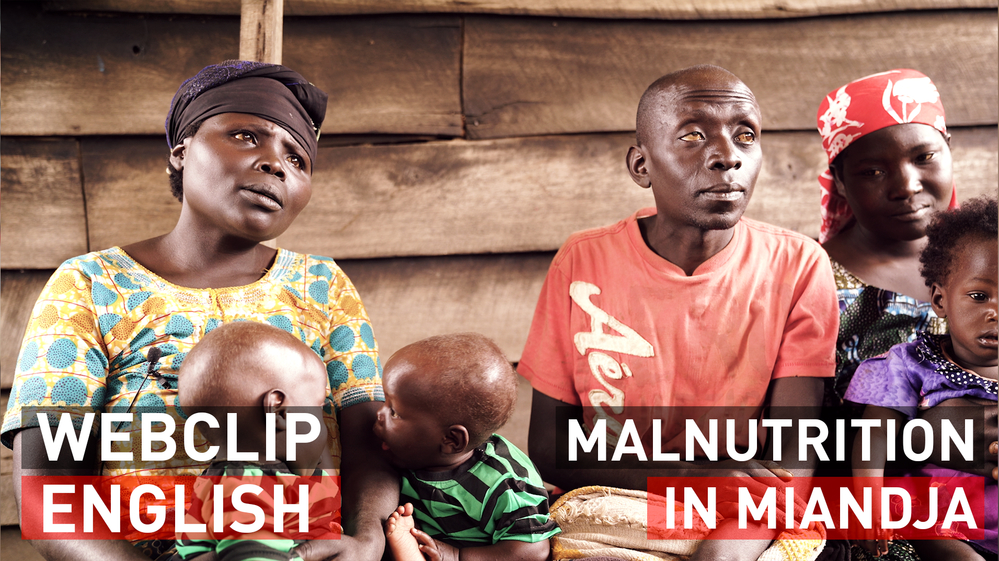 Abarishimana, a mother of two twins, explained her situation to MSF medics in one of the mobile clinics: "One day they loot one village, the next day another, and so on. When I gave birth to these twins, they got sick. Do you remember how they looked like the first time I brought them here? I was so ashamed."
"The land is very fertile here and, under normal circumstances, there should not be a problem of severe malnutrition," continues Bembeleza. "But people often worry about growing their fields or find that the little they can grow is stolen or burned."
Health centres running out of supplies
Insecurity is not the only worrying factor. In July, MSF teams recorded an increase in the total number of malnourished children arriving for treatment in the health facilities they support.
This was because of a breakdown in the supply of Plumpy'Nut (therapeutic food used in the treatment of malnutrition) in neighbouring health centres not supported by MSF.
When these other health centres had run out of supplies, families had no choice but to take their children to MSF.
"Unfortunately, supply problems are not new, but recurring," says Ahmed Tijany Deh, nursing manager of MSF's mobile clinics.
MSF has been working in Masisi since 2007, supporting the General Reference Hospital, Masisi health centre, and Nyabiondo health centre.
In these health facilities, MSF teams provide free primary and secondary healthcare services (surgery, internal medicine, gynaecology, maternity, paediatrics, neonatology, nutritional programmes, treatment for victims of sexual violence, mental healthcare, cholera treatment, and emergency ambulance service).
MSF also organises mobile clinics to reach communities in remote places, to provide them with fast and flexible assistance. MSF's mobile teams are also working on malaria, sexual violence, and family planning.
The province of North Kivu is suffering from extreme violence that has continued since the Congo wars in the 1990s.