individual mental health consultations
patients provided with first-line ARV treatment

patients started on treatment for TB
patients started on treatment for MDR-TB
patients started on treatment for hepatitis C
New hepatitis C project in Meerut
In January 2017, MSF opened a clinic providing care for hepatitis C in Meerut city in Uttar Pradesh, northern India. Uttar Pradesh is one of India's largest states, with an estimated population of more than 200 million. Staff had expected the clinic to be busy, but within weeks of opening were overwhelmed by the huge number of people in need of testing and treatment.
Many of the patients seeking care are thought to have been infected through poor medical practices such as unsafe blood transfusions and the use of unsterilised equipment by unqualified medical practitioners or traditional healers. Health promotion therefore plays a vital role in educating the community about prevention.
MSF uses direct-acting antivirals, the latest generation of hepatitis C drugs, which are manufactured in India and available at a much lower cost compared with other parts of the world. Nevertheless, they are still unaffordable for millions of patients.
At the facility, run in collaboration with state health authorities, the team has also pioneered a simplified model of care to enhance adherence to treatment. This means patients only need to attend the clinic once a month.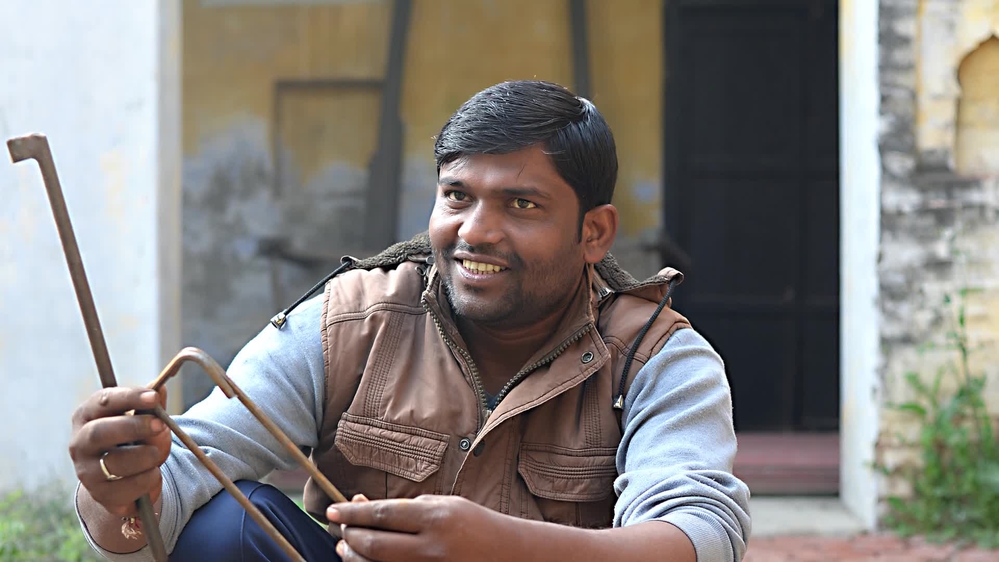 Treating tuberculosis (TB) and HIV in Mumbai
In Mumbai, a city of 22 million people, around 50,000 people have TB, and 4,000 are infected with drug-resistant strains of the disease.
In 2017, MSF continued to provide medical and psychosocial care for patients with HIV and drug-resistant TB (DR-TB) at four projects around the city, aiming to reduce the number of people who suffer from the disease and die as a result of it.
MSF's teams treat some of the sickest patients, who require the most advanced combination medications which are not available in the public sector. They are also developing patient-centred, individualised models of care, and trying to influence the country's treatment guidelines.
Mental healthcare in Jammu and Kashmir
Since 2001, MSF has been offering counselling in Jammu and Kashmir, where years of conflict have taken a toll on people's mental health. Teams offer this service at hospitals in Baramulla, Srinagar, Bandipora, Pulwama and Sopore. To combat the stigma associated with mental illness, MSF raises awareness of the importance of mental health and seeking assistance. In 2017, in collaboration with a local association, MSF also conducted psychoeducation sessions for groups of pellet gun victims.
Primary healthcare in Andhra Pradesh, Chhattisgarh and Telangana
Longstanding, low-intensity conflict has left large sections of Andhra Pradesh, Chhattisgarh and Telangana without access to medical services. MSF operates mobile clinics to take primary healthcare to people living in remote villages in these states. Teams provide treatment for malaria, respiratory infections, pneumonia and skin diseases, as well as sexual and reproductive health and vaccinations. As Bijapur district hospital has upgraded its facilities, MSF closed its 15-bed mother and child health centre that had been providing reproductive, paediatric and TB care in Bijapur town since 2009.
Sexual and gender-based violence in Delhi
Sexual and gender-based violence is a medical emergency. In 2015, MSF opened Umeed Ki Kiran, a community-based clinic in north Delhi that is open around the clock, providing treatment and post-exposure prophylaxis to prevent HIV/AIDS and other sexually transmitted diseases and unwanted pregnancies to victims of sexual and domestic violence. In 2017, 250 patients received treatment. In addition, the team conducted more than 700 psychosocial counselling sessions. MSF continued to work with community-based organisations, police, government protection agencies and the health ministry to highlight the clinic's services and create an efficient referral system.
Specialised care for TB, HIV and hepatitis C in Manipur
At its clinics in Churachandpur, Chakpikarong and Moreh, on the border with Myanmar, MSF provides screening, diagnosis and treatment for HIV, TB, hepatitis C and co-infections. Patients also receive pre- and post-test counselling to help them adhere to the regimens, which can have debilitating side effects. At an opioid substitution therapy centre in Churachandpur, MSF treats mono-infected hepatitis C patients and partners of co-infected patients. In 2017, MSF, in collaboration with Manipur AIDS Control Society, introduced a simplified model of care for hepatitis C patients. Since the beginning of the programme, 400 co-infected and 57 mono-infected patients have completed treatment for hepatitis C.
Treating severe acute malnutrition in Chakradharpur, Jharkhand
A third of the world's severely acutely malnourished children live in India.<a href="http://www.who.int/nutgrowthdb/estimates2014/en/">UNICEF-WHO-World Bank Group: Joint child malnutrition estimates – Levels and trends (2015)</a> Since 2009, MSF has treated over 17,000 children with severe acute malnutrition in the country, using an innovative community-based model. In 2017, MSF supported the Ministry of Health in the identification, treatment and follow-up of children with severe acute malnutrition in Chakradharpur and admitted 594 patients to the programme.
Kala azar–HIV co-infection in Patna, Bihar
Transmitted through the bite of an infected sandfly, kala azar (visceral leishmaniasis) is an endemic disease that thrives in agricultural settings and is prevalent in Bihar, which accounts for 80 per cent of cases nationwide. MSF focuses on addressing kala azar–HIV co-infection, an emerging public health concern, which carries a greater risk of death as the diseases reinforce each other and weaken the immune system. In 2017, the project treated 172 kala azar–HIV co-infected patients in Rajendra Memorial Research Institute in Patna.
Antibiotic resistance and respiratory tract infections in Asansol, West Bengal
Since 2015, MSF has been working on the diagnosis of acute fevers and paediatric respiratory infections in order to gain a better understanding of antibiotic resistance in Asansol district. In 2017, the project oversaw 3,241 consultations for acute respiratory infections at its outpatient clinics and ran community outreach initiatives promoting the importance of hand hygiene, and the rational consumption and prescription of antibiotics, among nursing school students, mothers and school children.
Year MSF first worked in the country