Guillaume Baret, MSF Programme Manager for Nigeria, reports on the current situation in northeast Nigeria, including in Borno State. 
Has the situation stabilised in Borno State?

I wouldn't say stabilised. The security situation is highly volatile in Borno State and has in fact deteriorated in recent months. In mid-2018, armed factions known as Boko Haram stepped up their attacks. These armed groups, which mainly operate near the borders with Niger and Cameroon, have been launching raids against towns controlled by the Nigerian army. One was in December against Baga, a large fishing port on Lake Chad and the headquarters of the multinational joint task force mandated to combat armed groups, that includes troops from Nigeria, Benin, Cameroon, Niger and Chad.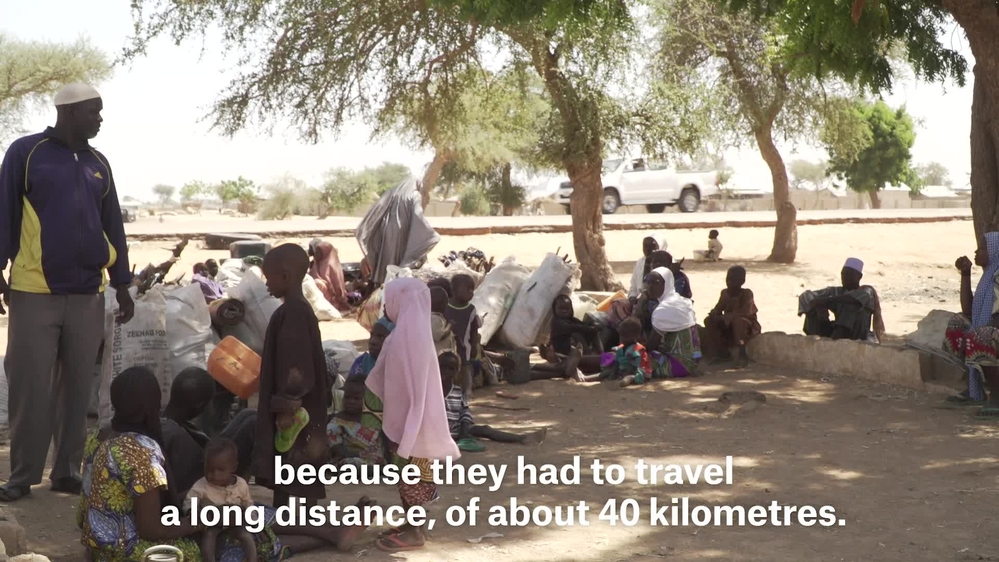 After seizing control of Baga in December, an armed group advanced to the outskirts of Monguno. Then, at the end of January, Rann, which is located very close to the border with Cameroon, came under attack. Dozens of people were killed and many buildings were reduced to ashes. Both Rann and Baga have been emptied of their inhabitants. More recently, attacks have also been launched on Gwosa and Pulka.

The outskirts of Maiduguri have also been attacked. Displaced people are arriving in the town. In January, around 30,000 people fled from Baga and other cities to Maiduguri. Those who could find some space settled in overcrowded camps and others live with host families in the community. These new arrivals may be struggling to get access to aid, but over the past couple of years lots of humanitarian organisations have been providing assistance in Borno State's capital.
Can humanitarian aid be deployed everywhere it's needed?

MSF works in Maiduguri and other places like Monguno, Pulka, Gwoza, Ngala, Damaturu... Generally speaking, aid is principally deployed in towns secured by the army, but not outside them because roads aren't safe. NGOs can only provide assistance in areas controlled by the army, meaning towns accessible either by helicopter, or by road with an army escort. No escort is necessary in Monguno, which makes it an exception. In fact, MSF set up recently an emergency operation in Monguno to assist people who fled from Baga at the beginning of the year.

What's the situation in towns controlled by the army?

Take Bama. Before falling into the hands of an armed group in 2014, Bama was a commercial hub with 400,000 inhabitants. In 2015, the army regained control of the town. By the time MSF got there for the first time in 2016, it was a ghost town with one displaced people's camp sheltering close to 15,000 people. Our team reported a catastrophic situation, with many children suffering from severe malnutrition. That was when we launched emergency operations.
The town has been partially re-constructed and some people who'd taken refuge in Maiduguri have now returned. Estimates put their numbers at around 70,000. And there's still a camp where almost 12,000 displaced people live. Last year, people came from bush areas inaccessible to humanitarian aid. Their health was really not good. It seems they'd stayed in their village until they could no longer cultivate their land because of the insecurity and the onset of the hunger gap [The period between harvests, when food often runs scarce]. When they got to Bama, they were in need of food and medical care so, because the hospital is still closed, in August we opened a 35-bed hospital to treat the children. But, the hunger gap ended in October, and less people have been arriving in the town.

Displaced people living in Bama are permitted to go within a radius of five kilometres outside the town. The army, which has a base in the town, are trying to secure safe areas around so that people can cultivate the land and gather wood. But, military posts on roads into the town regularly come under attack.

Do we have any idea of the needs of people living in regions where the army isn't present?

What's needed is to ascertain the state of health of people hiding out in the bush or living in remote areas so that we can provide them assistance. But with no access to them, it's simply impossible to assess their needs. Nothing is known about the situation of people living in regions where the army isn't present.

However, we have mobile teams based in the north, in Niger's Diffa region. They work with community workers to provide medical treatment as far afield as Kanama in Yobe State in northern Nigeria. Because it's not under the control of the Nigerian army, the problems are much the same in this remote region as across the border in Niger. The health system has collapsed, and our teams treat the usual chronic disorders—malaria, malnutrition and measles—which are all the more severe when they affect displaced people.