MSF has re-established a limited medical program in its heavily-looted medical centre in Pibor, South Sudan. MSF was forced to evacuate to the UN base amid heavy fighting on 23 February. When teams returned to the MSF facility 4 days later, when security conditions first allowed them to do so, the MSF medical centre had been completely looted, depriving 170,000 people in the area of access to secondary healthcare and undermining MSF's medical response in Lekonguole and Gumuruk.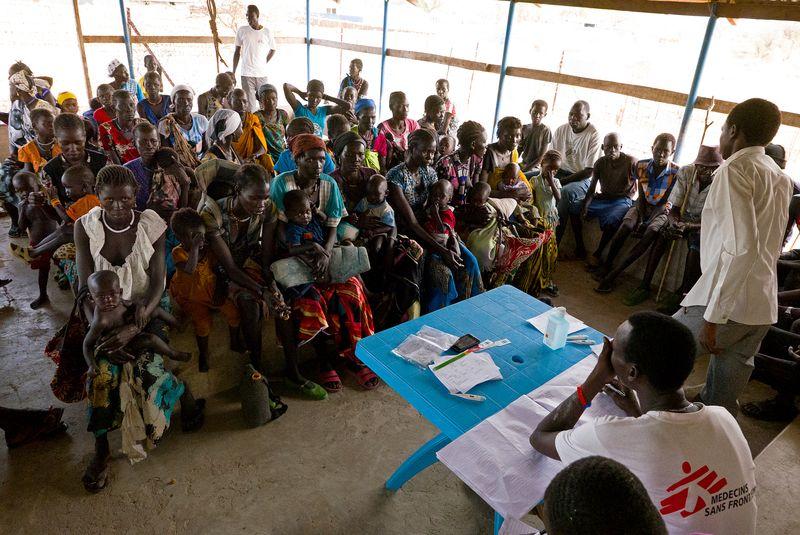 "We have managed to open a limited medical program to address the most urgent needs of the population, but we have not returned to business as usual in terms of medical capacity," says Corinne Benazech, MSF head of mission in South Sudan. "Our ability to provide medical assistance has been greatly diminished by the looting of our medical facility two weeks ago. It is women and children who suffer most from reduced access to medical care, not only in Pibor but also in Lekonguole and Gumuruk. We call on all armed actors to respect the provision of medical care."
 
Before being looted, MSF was providing a full package of medical care in Pibor, including laboratory services, blood transfusions and secondary healthcare for up to 18 inpatients at a time. Now, the laboratory is looted and out of commission, MSF is unable to perform life-saving blood transfusions due to the theft of key medical equipment and the medical team is only able to provide in-patient care to six patients at a time. Patients previously under MSF care have also suffered and at least one woman has died because she could not access the sustained medical treatment she needed. MSF had also been supporting the provision of primary heathcare services in Lekonguole and Gumuruk from its medical centre in Pibor, but can now only provide the most critical medicines to support the population of those communties.
"We call on anyone in possession of looted medical equipment to return it to MSF. Some of the items that were taken from us have no use or no value outside of a medical facility. If they are returned to MSF, it will help improve the population's access to medical care by allowing for the resumption of more life-saving medical activities," says Benazech.
 
When MSF teams were forced to evacuate amid the peak of the fighting, medical teams supported treatment of 36 wounded patients in the UN base, including one six-year-old child who died from a gunshot wound. Teams quickly established a medical clinic and a temporary hospitalization ward in the base, providing medical to the population of over 2000 people seeking shelter. The full MSF team is now relocated back to its original compound. The MSF team in Pibor is providing more than 100 medical consultations per day. Most patients seen by MSF are suffering from malaria, diarrhea and respiratory tract infections.
 
The situation in Pibor and the surrounding area remains tense with significant presence of armed groups. MSF is working urgently to provide medical assistance to those who need it most, despite the looting of its compound. However, due to MSF's diminished capacity, any further targeting of its medical services could make it very difficult for MSF to sustain life-saving services in the Pibor area.