Health promoters are the essential liaison point between MSF and our services, and the community in which we provide services.
As a Health Promoter (HP), you will work in projects to develop strategies to address a wide range of health issues, from sexual violence care through to Ebola prevention. You will provide a direct link to the community outside the walls of the hospital, and will play a vital role in ensuring that MSF projects are accessible and relevant to the communities they serve.
It gives me a lot of pleasure, after I've had a little chat with the women, when someone gives me a hug and says thank you for listening to me. This shows people that you can empathise with them, that you're here for them, that you understand them.
Marie Ange Saidy, MSF Lebanon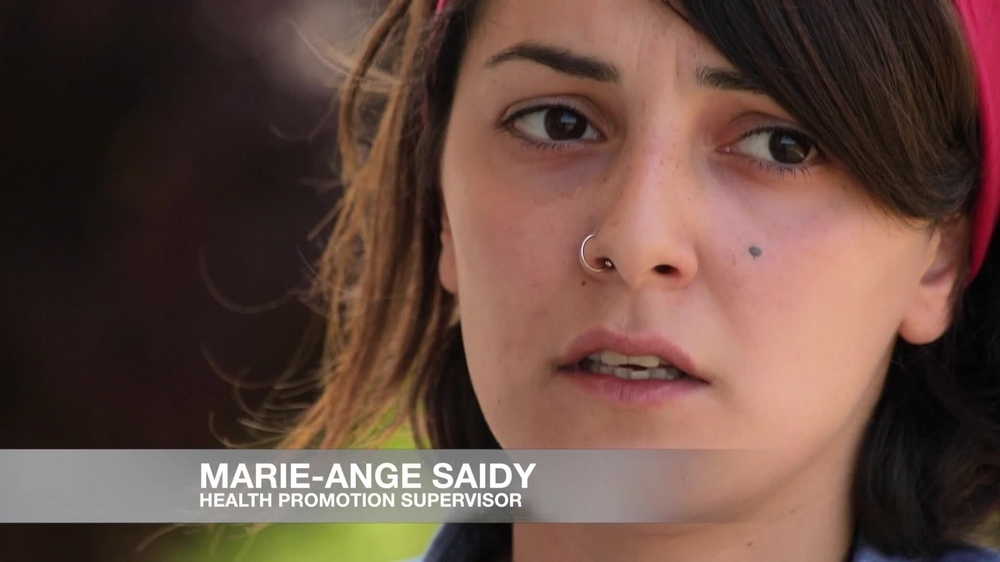 This is an exciting and diverse role involving some or all of the following:

Responsibilities
Coordinate activities on different topics in support of the medical activities; this might include promoting medical services, hygiene promotion, information on subjects linked to maternal health, malnutrition, malaria, HIV/AIDS, Ebola, and so on
Define and update the HP strategy and related activities through an annual project and budget plan (objectives, target population, campaigns, messages, activities, etc.)
Analyse and understand local behaviour and/or practices to adapt health activities to the target group (support social mapping, use of specific tools to measure and follow up activities)
Promote MSF services according to MSF principles, protocols and standards with the aim of increasing the knowledge of the target population in relation to their health
Assess and adapt materials according to the needs of the project
Liaise with other relevant actors to enhance campaigns
Manage, train and supervise the HP team through activities such as recruitment, defining job descriptions, capacity-building, briefing/debriefing and evaluation of staff
Be familiar with protocols for sexual and gender-based violence and ensure their application (e.g. referring victims to the medical team for treatment)
Contribute to monthly reports according to guidelines (statistical reports, etc.)

Depending on our activities and needs, your responsibilities may be adapted and evolve according to the specific projects.

You will not face these challenges alone; other MSF team members (both international and locally hired staff) will provide technical support, including comprehensive guidelines and protocols.
Requirements
Versatile paramedical or psychosocial profile
Two years' professional experience working with communities and/or local associations on awareness raising, prevention, mobilisation and/or community strengthening
Familiar with a community-based approach
Flexible and able to work on various topics such as HIV/tuberculosis, nutrition, sexual and reproductive health, chronic diseases, epidemics, sexual and gender-based violence, etc.
IT skills (Excel, Word, PowerPoint)
Fluency in English and/or French; any other languages are an asset (Arabic, Portuguese, Spanish, Russian)
Available for a minimum of six months
Commitment to MSF's work and values
Strong team player
Willingness to work in all kinds of contexts worldwide, including unstable areas
Adaptable and able to work in a multicultural team
Flexible and able to manage stress
Self-driven with a solution-oriented approach
Ability to train others

Assets
Experience in a medical environment
Experience working in developing countries
People management experience