Thousands of Palestinians took part in the almost weekly protests in the Gaza Strip, along the fence separating the territory that's been blockaded by Israel for a decade. They were demanding recognition of their right to return to their ancestral homes.
Israeli soldiers fired bullets at protestors on the assumption that anyone – including people under the age of 18 – approaching the fence was a legitimate target.
Thousands of demonstrators have sustained severe gunshot wounds, mostly in the legs, shattering bones. Between the first protest and November 2019, more than 35,600 demonstrators were injured, 7,996 with live ammunition, according to the United Nations Office for the Coordination of Humanitarian Affairs (OCHA).
The acute and complex injuries sustained by protestors vastly exceed the available capacity and capability of the authorities and the few organisations working on the ground, including MSF. The surgical needs are enormous; we have tripled our surgical capacity in Gaza since the beginning of 2018, but our teams are overwhelmed.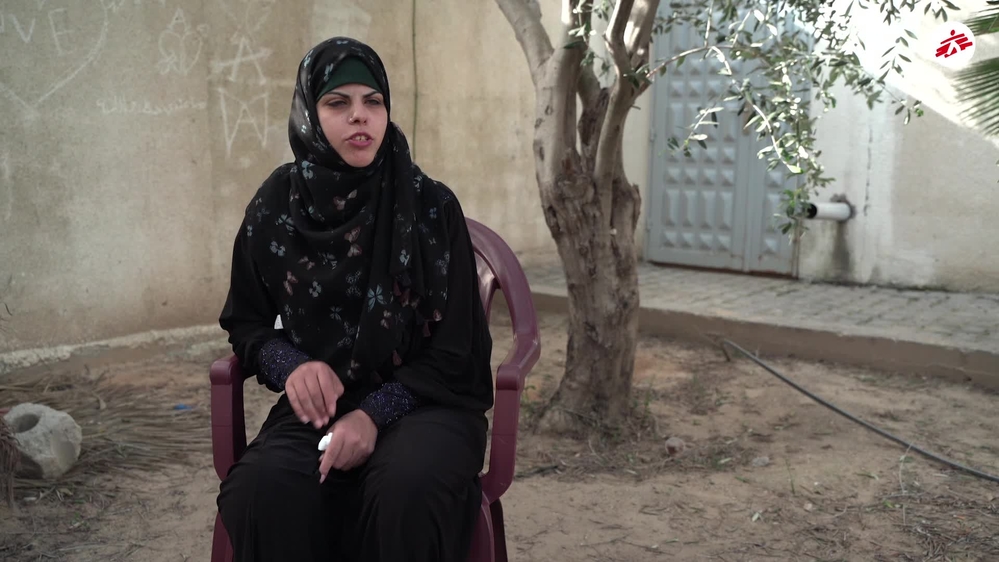 Life-changing injuries
Before the March of Return protests, MSF was already working in Gaza, providing specialised care for trauma and burns patients in three medical facilities.

Within four days of the first demonstration, those facilities admitted 102 patients suffering from gun wounds in their lower limbs.
Over the course of the protests, thousands of people – mostly young men – have suffered devastating injuries of an unusual severity, which are extremely complex to treat.
They will require months, if not years, of dressings, surgery and physiotherapy, and many will be left with serious, long-term physical disabilities.
Many also bear psychological scars, and MSF teams are providing psychosocial support to many patients.
From 30 March 2018 until 30 November 2019 in MSF clinics and hospitals:
Patients admitted to MSF trauma clinics
Surgeries performed on 1,796 patients
Physiotherapy sessions given by MSF
Overwhelming medical needs
The air, sea and land blockade imposed by Israel since 2007, combined with Egypt's restrictions on movement across its border, and Palestinian political infighting, have brought Gaza's economy to the brink of collapse and severely weakened the health system.
The sheer number of protestors with gunshot injuries would overwhelm any orthopaedic health system but in Gaza, treatment for the seriously injured is difficult to obtain.
MSF has 250 staff working in Gaza. We have opened two hospital wards, increased the number of clinics we run from three to five and expanded our surgical capacity. We also offer psychosocial support to patients in our clinics and hospitals.

This includes individual and group session with counsellors, psychoeducational awareness sessions, as well breathing and relaxation exercises. It aims to help them deal with mental health issues such as anxiety, depression and trauma. It is important for patients' families to be involved in their care and one of the tasks of our counsellors is to explain treatments to them.
Half of the patients have open fractures and many have severe tissue and nerve damage. Bullets have pulverised bones or blown huge holes in them. In many cases, bone grafts and reconstructive surgery are necessary and patients will require months, if not years, of dressings, surgery and physiotherapy.

The complexity of the wounds, combined with the severe shortage of treatment has resulted in many patients developing bone infections. Without treatment, the wounds don't heal and the risk of amputation increases.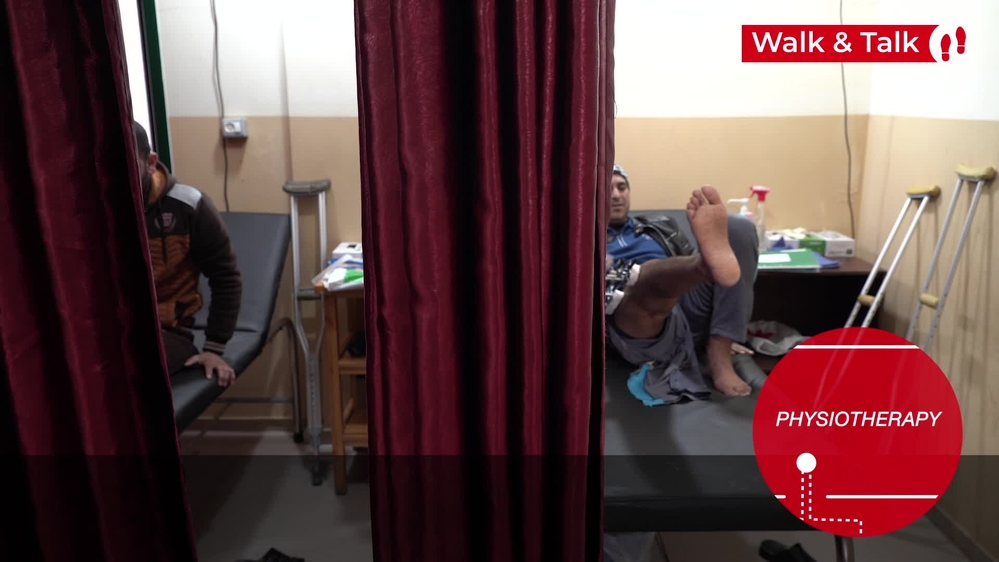 High risk of antibiotic resistance
In a region where the misuse of antibiotics is rife, there is the additional risk that these infections become resistant to them, further complicating the healing process.
We have worked with the Gazan Ministry of Health to upgrade a laboratory to enable bone samples to be analysed. This is vital to correctly diagnosing bone infections and assessing which antibiotics to use.
Nonetheless, to prevent the spread of resistant bacteria, some patients need to be isolated in hospital. MSF health promotion teams advise patients about the need for these infection and prevention control measures.

They also work with injured people to inform them about the dangers of misusing antibiotics and manage patients' expectations that they may not always need antibiotics.
Specialised treatment abroad – but few get permission to leave
To avoid permanent disabilities, many patients need to be sent abroad. We have transferred some patients to our reconstructive surgery hospital in Amman, Jordan.
But the process is complicated and requires permission to travel from different authorities. It is often denied.
Surgical capacities, including the number of operating theatres and human resources, desperately need to be increased.

We reiterate our call on the Israeli and Palestinian authorities to facilitate the treatment of patients in Gaza and abroad. We also urge other countries to offer funding and space in hospitals where advanced surgical capacity exists.