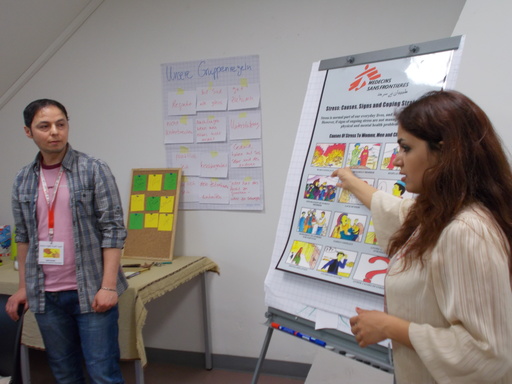 One million asylum seekers living in Germany are in great need of psychosocial support.
Together with staff from St Josef hospital in Schweinfurt, Bavaria, we have introduced a system of peer counselling for asylum seekers in Germany. Three lay counsellors – former refugees from Somalia, Syria and Iran – are helping newly arrived asylum seekers in their mother tongue, under the guidance and supervision of clinical psychologists. This type of low-threshold psychosocial care, which we have set up in refugee camps worldwide, is rare in Germany.
The beneficiaries, most of whom are from Afghanistan, Somalia, Syria and other war-torn countries, have experienced violence and torture, lost family members or fear for relatives they have left behind. Many are living in precarious conditions, often with the fear of deportation. Some of the most vulnerable patients have been referred to specialised psychiatric clinics.
We handed over this pilot project to St Josef hospital at the end of 2017 and support the development of similar projects in other regions of the country.

YEAR MSF FIRST WORKED IN THE COUNTRY
Contact us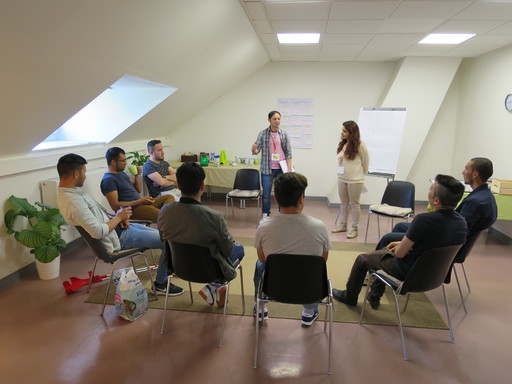 MSF Germany
Ärzte ohne Grenzen
Am Köllnischen Park 1
10179 Berlin
Germany