The Cox's Bazar district on Bangladesh's southeast coast has hosted Rohingya refugees fleeing targeted violence in neighbouring Myanmar's Rakhine state since 1978. The most recent campaign of violence, which began on 25 August 2017, has provoked an unprecedented exodus.
This influx of refugees has come on top of 75,000 Rohingya who arrived after another spike in violence against them in October 2016. Most of the refugees live in makeshift settlements, UNHCR-registered camps or among the host community. Three years on from the mass exodus, their futures are still uncertain.
Today, around 860,000 Rohingya refugees live over a surface of just 26 square kilometres in Cox's Bazar. Those in the settlements have little access to shelter, food, clean water or latrines.
MSF started working in Bangladesh in 1985 and we've had a continuous presence in the country since 1992. Before August 2017, we had just one project in Kutupalong, Cox's Bazar; we now run multiple hospitals, primary health centres, and health posts in and around camps on the peninsula.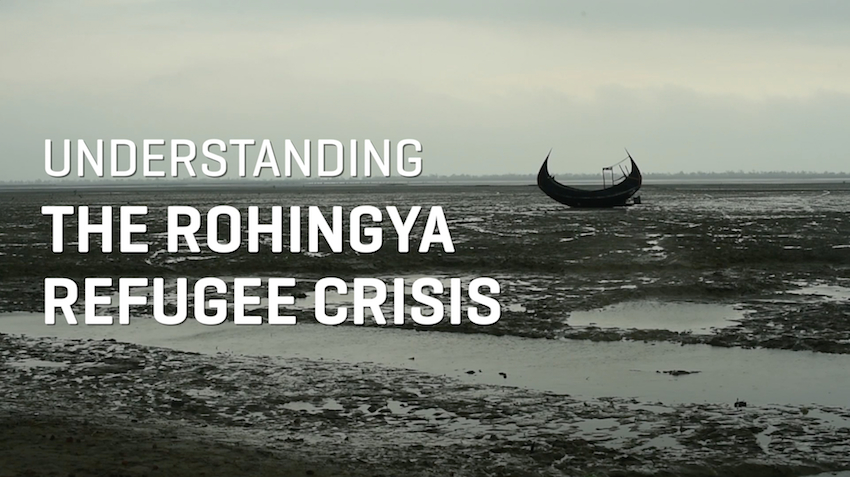 Our teams in Cox's Bazar have seen streams of Rohingya refugees arriving, destitute and traumatised. Many of them have serious medical needs such as violence-related injuries, severely infected wounds and advanced obstetric complications.
The poor hygiene in the densely populated camps makes them breeding grounds for disease outbreaks. This is made worse by the area's hilly terrain, which is prone to flooding and landslides.
We are treating patients for respiratory tract infections and diarrhoeal diseases, which are directly linked to their living conditions. We have also seen a number of infants with malnutrition.
Infectious diseases
Most of the refugees arrive in Bangladesh with no vaccination coverage. In 2017, increasing numbers of people with suspected measles prompted the government to step up its immunisation efforts in the camps and makeshift shelters.
MSF has supported a number of vaccination campaigns run by the government of Bangladesh to prevent the spread of diphtheria, measles and cholera. Despite several rounds of vaccinations, gaps remain. By the end of June 2019, MSF had treated over 5,000 patients for suspected measles.

On 10 November 2017, we reported the first suspected case of diphtheria. Between then and the end of the outbreak, we treated 6,547 cases of the disease, most of them children aged between five and 14 years old.

The emergency response to the issues of shelter, water and sanitation needs to be urgently scaled up. If the Rohingya's living conditions aren't massively improved, the risk of infectious diseases will remain.

Follow-up for non-communicable diseases and surgical capacity are additional areas of concern, as facilities within the camps are limited and we fear they may be reduced over time.
COVID-19
The first case of COVID-19 among the Rohingya was confirmed on 15 May 2020. Rumours and misinformation about the new coronavirus, as well as travel restrictions, are keeping people in need of essential non COVID-19 healthcare away from clinics.
In the crowded camps, where water is in short supply, protective measures such as physical distancing and frequent handwashing are nearly impossible.
We have created isolation wards in all our medical facilities in Cox's Bazar, as well as two dedicated treatment centres. However, problems of limited staffing and resources have forced us to reduce our medical activities.
Mental health
The mental health needs of the Rohingya have evolved over the years. Unemployment, anxiety about the future, poor living conditions, and little or no access to basic services, such as formal education, have added to the traumatic memories of the violence suffered in Myanmar. Some patients are receiving psychiatric treatment for severe mental health issues, including bipolar disorder and schizophrenia. MSF teams have seen an increasing number of people with mental health issues in our facilities across Cox's Bazar.
Yet despite the obvious needs, only a small proportion of the Rohingya living in Bangladesh can access specialised mental healthcare services.
As settlements continue to expand, access to them needs to be improved and more support provided to scale up the full range of healthcare required.
Kamrangirchar
We also work in Kamrangirchar, one of the biggest slum areas in the Bangladeshi capital, Dhaka. Our staff provide vital healthcare and mental health services to women living in this densely populated community.
Most patients who seek counselling have been abused by a family member they are still living or in close contact with.
While there are often few options for women to change their living situations, our counselling team carries out vital work in helping them develop resilience and hope.
We also provide reproductive healthcare for adolescent girls and family planning services.
Kamrangirchar is close to hundreds of small factories, where people often work in very dangerous conditions., We run an occupational health programme for factory workers and, since 2019, a mobile clinic specifically for tannery workers.
Natural disasters
Bangladesh is prone to cyclones and floods. Over the years, our work in the country has involved several emergency responses.