France
Last updated 20 June 2016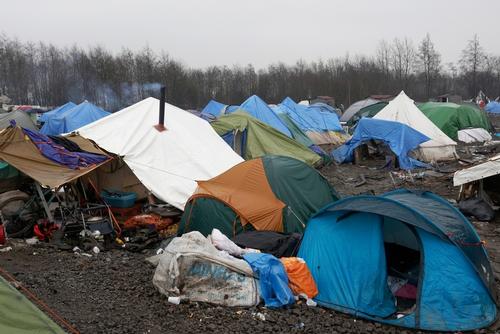 After closing its programmes in France in 2013, MSF resumed activity in 2015, in response to unmet health needs stemming from a sharp increase in the number of arriving refugees and migrants.
Grande-Synthe
In the summer of 2015, in Grande Synthe, near Dunkirk, there was a huge increase in the population of the small and makeshift refugee camp Basroch, from 100 to close to 3,000. The mayor of the town called on MSF's medical and logistical expertise to help with addressing what had become a humanitarian emergency.
In November MSF teams began work with the municipality on setting up a new camp to be known as the Linière, with the aim of offering migrants access to dignified living conditions and accommodation as well as quality health and medical services that could not be provided in Basroch. Divided into 6 sectors, the site has some 300 shelters, each equipped with a fuel stove, and 6 sanitary blocks (showers, WCs, water points)
The camp was completed in March 2016, and almost 1,500 people have been settled into it.
Calais Jungle
An estimated 5,000 refugees continue to live in the Jungle despite the forced eviction by French Authorities of nearly half of the refugee camp in March 2016. Today the Jungle sits on half the surface area of the original site and overcrowding is heightening tensions within a vulnerable population. Violence between migrants flared on 26 May, leading to a fire that scorched 3,500 square meters of the camp and left over 800 people without shelter. Additionally, due to the constant flow of arrivals to the Jungle, water and sanitation facilities remain a major concern.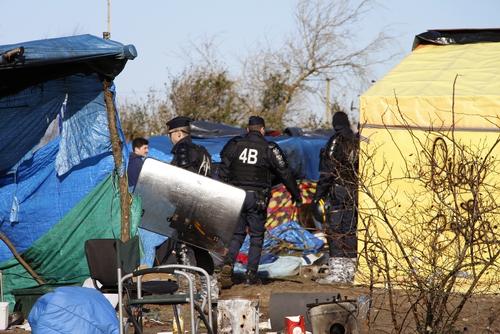 MSF is increasing its support for the most vulnerable groups within the Jungle: women, unaccompanied minors and migrants demonstrating psychological problems through outreach activities and the support of a psychologist & psychiatrist present in the Jungle's health center. MSF will open a Youth Center, in partnership with other organizations present in the Jungle, for minors that will offer mental health support, access to legal information and educational activities. At the beginning of June, over 350 unaccompanied minors were documented in the Jungle. The number of unaccompanied children in Calais's Jungle is continuing to grow and today there is no state-sponsored support for this extremely vulnerable group of young people inside a dangerous zone.
MSF has been providing medical assistance in the country since 1987.