France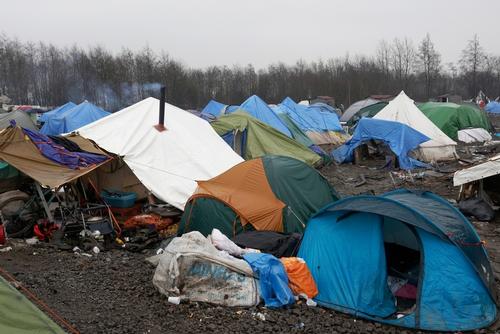 After closing its programmes in France in 2013, MSF resumed activity in 2015, in response to unmet health needs stemming from a sharp increase in the number of arriving refugees and migrants.
Grande-Synthe
In the summer of 2015, in Grande Synthe, near Dunkirk, there was a huge increase in the population of the small and makeshift refugee camp Basroch, from 100 to close to 3,000. The mayor of the town called on MSF's medical and logistical expertise to help with addressing what had become a humanitarian emergency.
In November MSF teams began work with the municipality on setting up a new camp to be known as the Linière, with the aim of offering migrants access to dignified living conditions and accommodation as well as quality health and medical services that could not be provided in Basroch. Divided into 6 sectors, the site has some 300 shelters, each equipped with a fuel stove, and 6 sanitary blocks (showers, WCs, water points)
The camp was completed in March 2016, and almost 1,500 people have been settled into it. The camp will not be run by MSF but by UTOPIA 56, an association missioned and funded by the local council.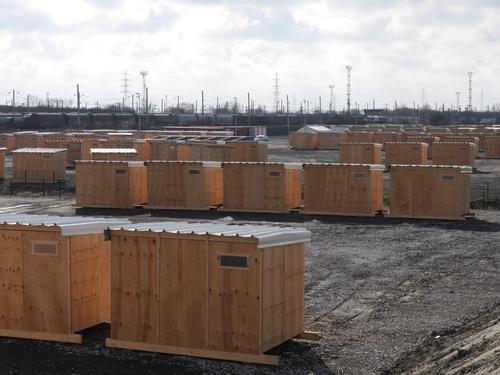 MSF's team of 1 doctor, 1 nurse & 1 translator are focusing on providing medical care in their new clinic, 1 doctor and 2 nurses are also on hand three and a half days a week for mobile consultations.
Between November 2015 and February 2016: 1,932 medical consultations provided (51.8% for respiratory infections) & 224 for dressings.
Calais Jungle
In Calais, the infamous Jungle slum contains nearly 4,000 people, whom authorities would like to relocate, either to temporary centres in Calais, or to provincial towns where they can apply for asylum. To that end, in March 2016 they began to demolish the southern part of the camp. The demolition sparked violence and MSF set up a medical unit to treat migrants wounded during clashes with the police.
The French authorities now want to dismantle the northern part of the Jungle, where 75% of the migrants forcibly evacuated from the southern part are now living. Overcrowding in the north of the Jungle risks re-igniting tensions.
Although MSF is in the process of handing over its Calais container-clinic to the town hospital, the organisation will continue to provide psychological support and physiotherapy in the Jungle and attest to violence committed against any migrants. It is also extending its provision of mental health services, especially for unaccompanied minors.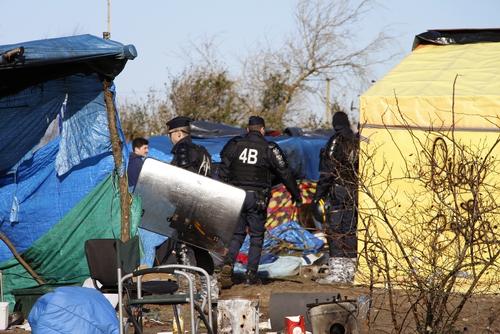 A major undertaking (installation of latrines and water points, rubbish collection and construction of over 200 wooden shelters), this operation is now set for completion.
MSF has set up a centre in the northern part of the camp. Working out of wood cabins, our teams provide nursing and psychological care and issue medical certificates to victims of violence, particularly police violence.
Between November 2015 and February 2016 MSF provided: 8,416 medical consultations; 54 consultations for "non-accident related violence" and 20 medical certificates issued; 1,154 consultations for dressings; 43 psychological consultations; 727 physiotherapy consultations; 897 referrals & 2,082 measles vaccinations.
MSF has been providing medical assistance in the country since 1987.