Hepatitis C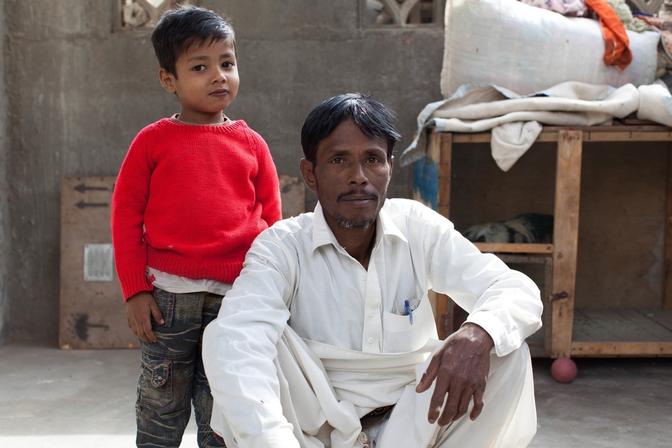 Hepatitis C is a liver disease caused by the hepatitis C virus (HCV): the virus can cause both acute and chronic infection, ranging in severity from a mild illness lasting a few weeks to a serious, lifelong illness. Infected people often do not show symptoms for many years.
There is currently no vaccine for hepatitis C, however the disease is treatable with antiviral drugs. If untreated, hepatitis C can be fatal, with many chronically infected people dying of liver cirrhosis or liver cancer.
lt is estimated that 150 million people are chronically infected with hepatitis C, with the disease killing an estimated 700,000 people each year. The vast majority of these people live in developing countries where there is little or no provision to diagnose or treat the disease.
The virus is blood-borne, with the most common modes of infection being through unsafe injection practices, inadequate sterilization of medical equipment, and the transfusion of unscreened blood and blood products.
Hepatitis C is a leading co-infection affecting people living with HIV/AIDS, who are more vulnerable because of their weaker immune systems and HIV and hepatitis C often share a common mode of transmission. lt is estimated that worldwide, more than two million people with HIV are also co-infected with hepatitis C. Morbidity and mortality is higher for patients co-infected with HIV and hepatitis C.
Treatment
Although treatable and curable, millions of people in developing countries do not even know they are infected with hepatitis C because of severely limited screening.
Previous treatments only managed to cure people half the time, could cause people intolerable side effects, and took as long as 48 weeks. New drugs such as sofosbuvir and other 'direct-acting antivirals' (DAAs) now can cure people in as little as 12 to 24 weeks, with success rates around 90%. But because pharmaceutical companies price these new treatments so exorbitantly, people in both rich and poor countries are being told they cannot receive them.
MSF and Hepatitis C
MSF is in the process of starting to treat people who are living with hepatitis C virus in at least nine countries, and therefore is in need of affordable access to DAA treatments, especially sofosbuvir and daclatasvir.
For access to treatment worldwide to be scaled up, the price of oral DAA drugs to treat hepatitis C urgently needs to come down.. Competition among generic producers is already driving prices down, but many countries are not able to access these generic versions because of patent barriers.
About sofosbuvir
Sofosbuvir is a 'direct-acting antiviral' (DAA) medicine that was approved for use in late 2013. Sofosbuvir and other new DAA drugs have the potential to revolutionise treatment, with studies showing cure rates around 90% for people with some genotypes of the disease. But the pharmaceutical company which first launched the drug, US-based Gilead Sciences, has priced sofosbuvir at $1,000 per pill ($84,000 for a 12-week treatment) in the US, and has charged similarly high prices across developed countries. Meanwhile, research estimates show the cost to produce a full 12-week course of treatment could be as low as $101, or around $1.20 per pill.
Gilead has entered licensing deals with several manufacturers in India who have developed and are starting to market generic versions, but the deals exclude a number of middle-income countries, leaving around 49 million people in such countries--representing more than 40% of the global hepatitis C burden--without access to this drug.
MSF supports an effort launched by the Initiative for Medicines Access and Knowledge and the Delhi Network of Positive People to challenge Gilead's patent application for sofosbuvir in India, (LINK to PRESS RELEASE) so that more affordable versions of the drug can be freely produced and used in countries where they are needed.
Patents and restrictive licensing agreements should not stand in the way all developing countries' efforts to provide people the treatment they need to stay alive.
Gram for gram @GileadSciences #hepC drug #sofosbuvir is 67 times more expensive than gold! https://t.co/U6b8dojQuw pic.twitter.com/GyW4pJcmTV

— MSF Access Campaign (@MSF_access) December 4, 2015