Reality Check: UN High-Level Meeting on Refugees and Migrants
Download Reality Check report (PDF)
On 19 September, leaders from all over the world will meet to adopt the New York Declaration, coming together to work on a more "coordinated and humane approach to address large movements of refugees and migrants".
Ahead of the Summit, MSF has released a short report, titled Reality Check, on the current situation in nine pressing emergencies affecting refugees and migrants. The report is not designed to be an exhaustive look at displacement or migration but instead aims to show the reality as seen from MSF projects assisting some of the 65 million forcibly displaced and the 244 million migrants around the world.
As the leaders sit down to trumpet their pledges, 75,000 Syrian refugees are trapped on the Jordanian border with Syria just kilometers from a war zone, 350,000 Somali refugees are at risk of being sent back to a war zone from Dadaab (Kenya) and tens of thousands are enduring hell in Libya as they await their chance at the Mediterranean crossing that has killed 3200 men, women and children in this year alone. Elsewhere in the world, Central American asylum seekers in Mexico are treated appallingly under Programa Frontera Sur, funded by the United States, the Rohingya people are denied their rights and exploited across South East Asia and 2.6 million people have been forced from their homes by Boko Haram in Lake Chad.
MSF urges world leaders not to turn a blind eye on the suffering faced by millions of refugees and migrants around the globe.
On the eve of the New York meetings, a reality check is in order. Listed below are just some of the context where MSF is working with refugees and migrants and which feature today's most dire contexts:
Reality Check: Syrian refugees in the Berm
On 21 June in the name of national security, Jordan closed its northern border with Syria after a car bombing targeted a Jordanian military base near an area referred to as 'The Berm'. This left 75,000 people, four out of five of whom are women and children, stranded in the desert without assistance, with insufficient access to water and almost no access to food (in early August, UN agencies, using a crane, conducted a one off drop of food supplies intended to last for a month). The Berm is not a bona fide refugee camp but a settlement of people fleeing war. No humanitarian actors are currently able to provide assistance, meaning inhabitants lack basic humanitarian services. Read more
Reality Check: Somali refugees in Dadaab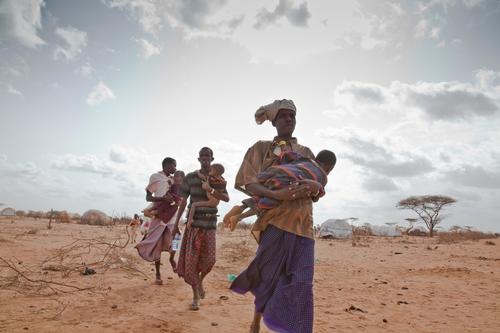 The sprawling Dadaab camp in Kenya is home to some 350,000 Somali refugees, making it the largest refugee camp in the world. Originally planned more than 20 years ago as a temporary camp, it has only expanded and suffered from chronic underfunding. Insecurity and violence have also plagued the camp inhabitants.
In November 2013, a tripartite agreement was signed by the governments of Kenya and Somalia and UNHCR to promote the voluntary repatriation of camp residents as security began to improve in Somalia. Yet, as security ultimately deteriorated, few people have elected to return "home". Nonetheless, as the end of the three-year agreement approaches, the Government of Kenya has communicated publicly that efforts will accelerate to return Dadaab residents to Somalia for "security, economic and environmental reasons." Read more
Reality Check: Refugees and migrants in Libya
Since launching search and rescue operations last year in the central Mediterranean Sea, MSF teams have saved more than 34,000 people from drowning and have assisted many others. Regardless of their country of origin or their reasons for trying to reach European shores, almost everyone rescued from this stretch of water passed through Libya.
Many people report experiencing violence in Libya, while almost all rescued people report witnessing extreme violence against refugees, asylum seekers and migrants, including beatings, whippings with hoses, sexual violence, and killings. MSF medical teams on board three rescue vessels in the Mediterranean continue to treat, and bear witness to, the consequences of physical and psychological violence inflicted on men, women and, increasingly, unaccompanied children (some as young as 10 years old). Although it can be difficult to definitively identify mental trauma in the short period they are present on MSF boats, the evidence of physical violence is unmistakable, linked to inhumane detention conditions, torture, and other ill-treatment, including sexual violence. Read more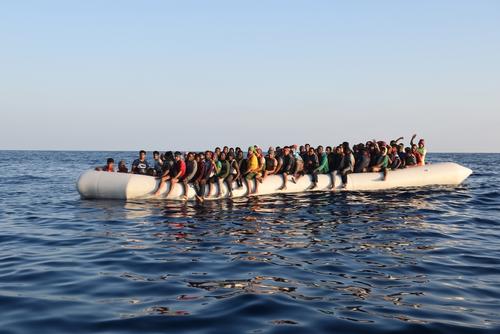 Reality Check: The Mediterranean crossing
So far this year, 3,198 people have died attempting to reach Europe. The Central Mediterranean crossing, from Libya to Italy, is almost twice as deadly as it was last year. With seemingly no political will to provide safe and legal alternatives to the deadly sea crossing, the European Union and European government policies continue to cut the safest exit routes, leaving people no other choice but to resort to overcrowded boats headed for Europe. Read more
Reality Check: Reception and transit in Italy, Greece and the Balkans
Two years into the so-called European Refugee crisis, the situation in many parts of Europe continues to be both chaotic and inhumane. In the six months since the EU-Turkey deal, signed by the 28 EU Member States who will all be present in New York, came into effect—the right to seek asylum within the EU is now dangerously restricted, with thousands of people stuck at borders and denied protection, living in dire conditions and with little hope for the future.
With the approval of Member States, and in violation of the principle of non-refoulement men, women and children—including the most vulnerable— are pushed back and rejected at borders in Bulgaria, Serbia and Hungary without assessment of their protection needs. These people are then pushed back to inefficient asylum systems in Turkey, Serbia or Greece and forced to live in inhumane conditions. Read more
Reality Check: Fleeing violence in Lake Chad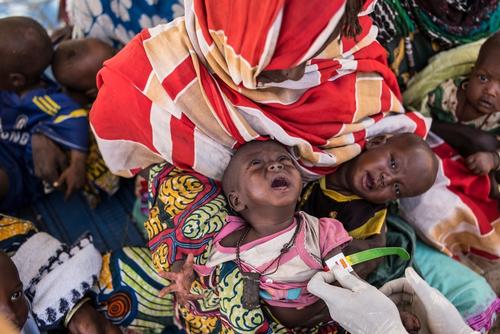 Some 2.6 million people have been forced to flee their homes in Northeast Nigeria due to violent attacks perpetrated by Boko Haram insurgents and the military forces combatting them. Civilians pay the price of extreme violence and are left with little means to cope and little hope to rebuild their lives. Some receive assistance in refugee camps while the majority lives in precarious conditions in host communities, where resources are already limited. Some have sought refuge, or have been forcibly moved to locations where they are trapped and entirely reliant on outside assistance.
High insecurity in these areas makes the provision of aid difficult, leaving people in dire condition and unmet basic living and health care needs. MSF assisting the displaced in a number of locations throughout Nigeria, Cameroon, Chad and Niger, where there is a worryingly high prevalence of epidemics and diseases related to poor living conditions, including waterborne illnesses and very high malnutrition rates. Read more
Reality Check: Victims of violence and asylum seekers from Central America in Mexico and the U.S
Every year, an estimated 300,000 people flee violence and poverty in El Salvador, Honduras and Guatemala (Northern Triangle of Central America or NTCA) and enter Mexico with the hope of reaching the United States. The violence people experience is not unlike that in war zones around the world. Murders, kidnappings, threats, recruitment by non-state armed actors, extortion and forced disappearance are the daily burden of thousands who live in areas de facto controlled by gangs and criminal groups. Sixteen percent of the NTCA patients cared for by MSF teams in Mexico mentioned direct attacks as the main reason for fleeing their country, while as much as 41 percent decided to leave after receiving individual threats. Read more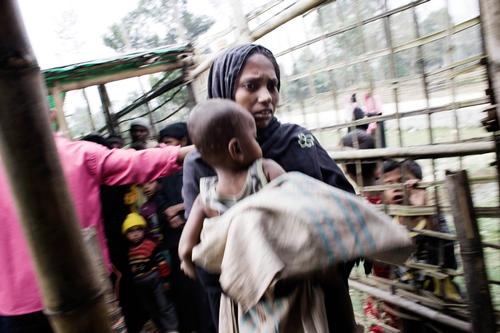 Reality Check: Rohingya people in South East Asia
For years Rohingya people in Myanmar have had no option but to use smugglers in order to flee persecution. As a stateless minority, there is no other way for them to leave the country and although departures have fallen following a crackdown on smuggling networks, some continue to try.
In Rakhine state, Rohingya people are subjected to severe movement restrictions – both those living in displacement camps and those living in their own villages– that have severely limited their access to healthcare for years and continues to do so. Outside of displacement camps, MSF is one of their only options to access basic healthcare. Read more
Follow @MSF and @MSF_Sea during the Summit, using the hashtag #UN4RefugeesMigrants.