Our staff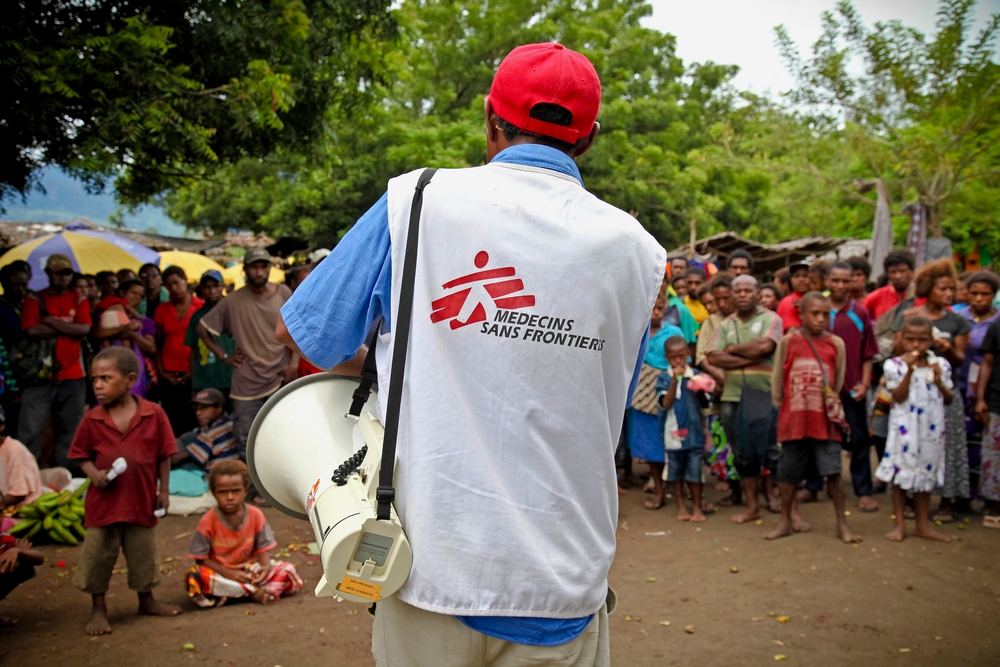 In 2015, over 35,000 Médecins Sans Frontières (MSF) staff from all over the world provided assistance to people in crisis.
They are doctors, nurses, midwives, surgeons, anaesthetists, epidemiologists, psychiatrists, psychologists, pharmacists, laboratory technicians, logistics experts, water and sanitation engineers, administrators and other support staff.
All our staff are professionals who choose to work for MSF because of a commitment to and concern for people's health and survival. More than 80 per cent are recruited in the countries where the programmes are, and they work with a small number of international staff.
In our executive offices, operations, communications, advocacy, fundraising, finance and human resources teams all contribute to making sure MSF provides effective medical assistance to the people who need it most. Specialised medical and logistical support departments ensure that innovations and advances in research are incorporated into our work in clinics and hospitals around the world.
Interested in joining us? Visit our recruitment page.