MSF activities in Syria in 2013
Against a backdrop of relentless violence, the Syrian people endured food shortages, disrupted power and water supplies, and the collapse of the healthcare system in 2013.
Key medical figures
108,300 outpatient consultations
4,900 surgical interventions
1,800 births assisted
18,700 relief kits distributed
The conflict in Syria has decimated what was previously a well-functioning healthcare system. With regions of the country inaccessible to humanitarian organisations, the huge medical needs that are indirect consequences of the conflict remain largely unreported and unseen. The initial focus for Médecins Sans Frontières (MSF) was providing emergency and trauma surgical care in the north of the country. As the situation deteriorated, activities were extended to include basic and mental healthcare, maternal health services and measles vaccination campaigns. MSF also donated medical supplies and drugs to treat communicable diseases such as typhoid, chronic conditions such as asthma and diabetes, as well as cardiovascular and kidney diseases.
In Idlib governorate, MSF continued to run a trauma surgical unit set up in a house, where patients suffering from shrapnel wounds, bullet wounds and burns were treated. Physiotherapy and post-operative care were provided. Given the many people exhibiting psychological distress, mental health services were added in February.
More than 60,000 people have settled in displacement camps in the area around the hospital. MSF staff built 60 latrines and 40 showers to improve hygiene, and distributed supplies such as tents, blankets and plastic sheeting. The conflict has disrupted essential preventive care and between February and May, teams vaccinated children in the camps, immunising 3,137 against measles and more than 3,300 against polio. Routine childhood vaccinations started in November in partnership with two local NGOs, with an average of 1,000 children immunised per month. Seventy community health workers undertook outbreak surveillance and health education activities in the camps. Two outpatient clinics were also opened in November.
In late 2012, a field hospital in a cave was relocated to a converted farm in the mountainous region of Jabal Al-Akrad. More than 520 surgical procedures and 15,550 emergency consultations were performed there in 2013. When security allowed, MSF ran mobile clinics in the area, provided medical facilities with essential drugs and equipment, and distributed basic relief items. Over 30,600 consultations were carried out at mobile clinics and the hospital. Two additional basic healthcare clinics were opened in the area in June.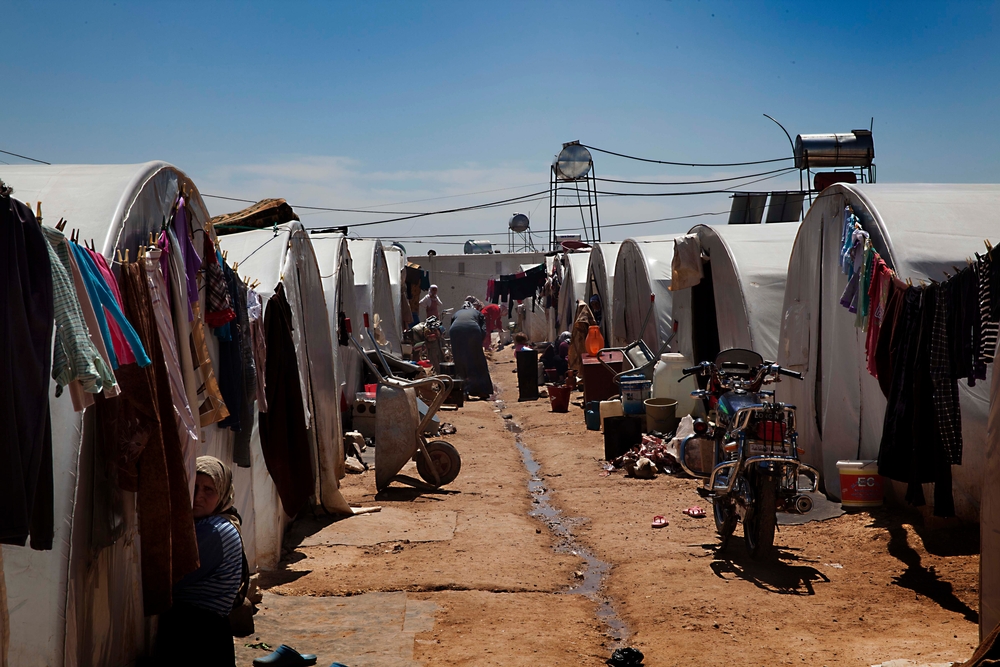 Aleppo governorate
The hospital MSF opened in 2012 in Aleppo governorate continued to treat children and the wounded. The team also performed surgical procedures, provided maternity and obstetric care, and treated patients with acute and chronic diseases. Mental health services were launched in July.
With needs steadily rising, MSF opened another hospital in the governorate in May. Services include surgery for trauma, including burns, and obstetric care. Consultations are provided for adult and paediatric outpatients and there is also an inpatient department. Between May and December, staff performed more than 1,300 surgical procedures and carried out 14,300 consultations.
In July, MSF opened a third hospital on the outskirts of Aleppo city, providing care to patients with conflict-related injuries and those indirectly affected by the war. There is an emergency room, an outpatient department and a 12-bed ward.
Tens of thousands of displaced people live in camps in the Al Safira area and in October, MSF donated tents and medicines. When people fled north after violent attacks, a team supported Syrian volunteers treating displaced people at a health centre in Manbij. MSF also helped conduct a vaccination campaign and distributed winter tents and plastic sheeting to displaced people. Further support was provided to reopen the paediatric ward at Al-Bab hospital in Aleppo governorate.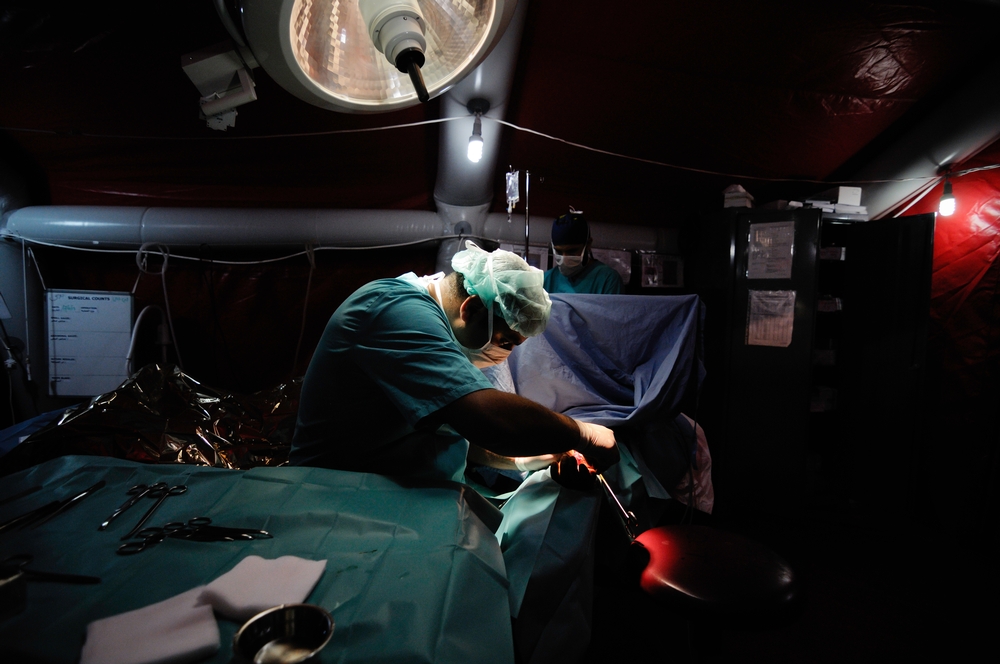 Ar-Raqqah governorate
In May, a team opened a basic healthcare clinic in the Ministry of Health hospital in Tal Abyad, and since July there has been an MSF-supported paediatric ward in the facility. Donations were made to cover the treatment of dialysis patients, so that when the supply chain broke there was no interruption in care. Mobile teams provided emergency assistance to people living in empty school buildings, conducted more than 12,600 outpatient consultations and vaccinated 27,000 children against measles through several health centres. Non-medical items such as blankets, stoves and hygiene kits were distributed to vulnerable families.
Al Hasakah governorate
In July, MSF started to support the trauma ward in a hospital in Al Hasakah with skilled staff and drugs. The border with Iraq reopened in August and MSF set up a health post to assist those waiting to leave Syria. The border closed again at the end of September, leaving people in nearby villages, but the number of arrivals decreased. Approximately 3,110 consultations had been conducted by the end of the year in Al Hasakah. MSF also prepared for a possible large influx of casualties.
Donations and remote support
Restrictions on access and concerns about security are major obstacles to delivering medical-humanitarian assistance in Syria. Where MSF cannot send its own teams because of insecurity or being denied access by the government, drugs, medical equipment, and technical advice and support are offered. Throughout 2013, an average of three tons of medical and non-medical material were donated daily to a network of 40 hospitals and 60 health posts across seven governorates.
By the end of the year it was estimated that more than four million Syrians were displaced inside the country, and two million had crossed into neighbouring countries. MSF also provided emergency medical aid to Syrians in Lebanon, Iraq, Jordan and Turkey.
A man who brought his sister to an MSF field hospital
We heard the sound of explosions … I told my sister to move and find shelter, as it was close. She was behind me, about five metres. A bomb landed near her. She was covered in rubble. I shouted: "Are you hurt, sister?" She replied: "Yes, I am!" I ran towards her and saw that shrapnel had hit her face. Blood was coming out of her neck … We shouted for a car. Thankfully there was one nearby. We took her to the hospital, where they stopped the bleeding. Her situation is stable now.If there were no hospital, she'd have died. We need medical care. In my sister's case, she needs doctors, care, drugs. As you know, we have nothing here. We need support in medication, doctors, ambulances capable of transporting patients immediately, everything.
No. staff end 2013: 621 | Year MSF first worked in the country: 2009 | msf.org/syria