Palestine: "You shot an innocent person and destroyed a whole family's life."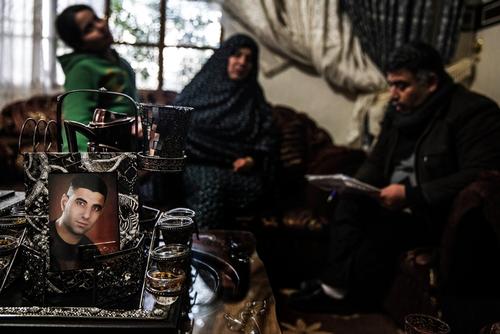 Occupied Minds is a series of stories about Médecins Sans Frontières (MSF) patients affected by the Israeli-Palestinian conflict, receiving assistance from MSF mental health teams in Hebron, East Jerusalem and Gaza. The stories are collected by the MSF teams. Occupied Minds seeks to reflect the reality of daily life under occupation for MSF patients.
This month, Occupied Minds looks at how checkpoints, restriction of movements, are affecting the life of the Palestinian population.
Annas was 23 years old and the fourth in a family of eight siblings living in Hebron city in the West Bank. He was the manager of the family's shoe business and responsible for looking after their income. He also worked selling trainers in the family's shop in Jericho to tourists. On 7 November 2013 he was killed by an Israeli soldier while crossing a checkpoint by car.
Annas and Ismail were two very close brothers. At the end of September 2013, during the Sacrifice Feast (known as Eid al-Adha), Ismail decided to postpone his wedding which was already booked for November. The idea was to find a lucky fiancée for Annas so both could get married on the same day in April 2014, the new date set for a special and unforgettable day for the whole family. The dream was a challenge for all the family but the wish was attractive and realizable. Annas was such a special person and loved brother that every effort would be worth it.
Read Annas' story here
Read other Occupied Minds stories