Emergence of Zaire Ebola Virus Disease in Guinea — Preliminary Report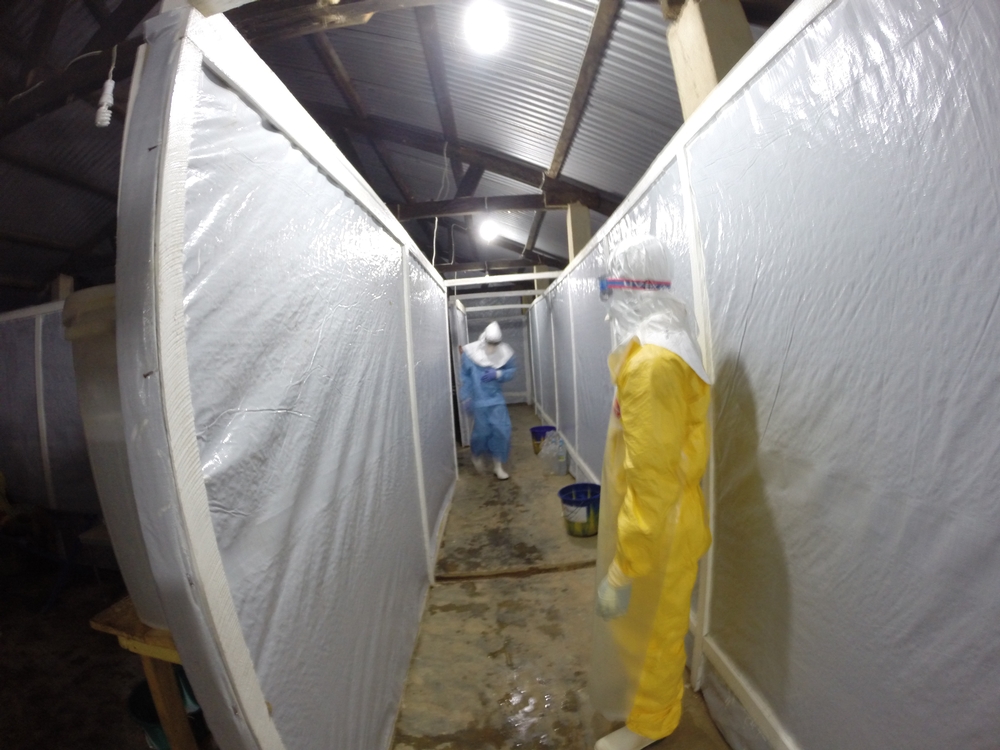 In March 2014, the World Health Organization was notified of an outbreak of a communicable disease characterized by fever, severe diarrhea, vomiting, and a high fatality rate in Guinea. Virologic investigation identified Zaire ebolavirus (EBOV) as the causative agent. Full-length genome sequencing and phylogenetic analysis showed that EBOV from Guinea forms a separate clade in relationship to the known EBOV strains from the Democratic Republic of Congo and Gabon. Epidemiologic investigation linked the laboratory-confirmed cases with the presumed first fatality of the outbreak in December 2013. This study demonstrates the emergence of a new EBOV strain in Guinea.
Authors: Sylvain Baize, Ph.D., Delphine Pannetier, Ph.D., Lisa Oestereich, M.Sc., Toni Rieger, Ph.D., Lamine Koivogui, Ph.D., N'Faly Magassouba, Ph.D., Barrè Soropogui, M.Sc., Mamadou Saliou Sow, M.D., Sakoba Keïta, M.D., Hilde De Clerck, M.D., Amanda Tiffany, M.P.H., Gemma Dominguez, B.Sc., Mathieu Loua, M.D., Alexis Traoré, M.D., Moussa Kolié, M.D., Emmanuel Roland Malano, M.D., Emmanuel Heleze, M.D., Anne Bocquin, M.Sc., Stephane Mély, M.Sc., Hervé Raoul, Ph.D., Valérie Caro, Ph.D., Dániel Cadar, D.V.M., Ph.D., Martin Gabriel, M.D., Meike Pahlmann, Ph.D., Dennis Tappe, M.D., Jonas Schmidt-Chanasit, M.D., Benido Impouma, M.D., Abdoul Karim Diallo, M.D., Pierre Formenty, D.V.M., M.P.H., Michel Van Herp, M.D., M.P.H., and Stephan Günther, M.D.
Journal: The New England Journal of Medicine
Keyword(s): Ebola